Big Bang Theory star Kaley Cuoco was honoured in Hollywood yesterday (October 29) with a star on the Walk of Fame.
Leron Gubler of the Hollywood Chamber of Commerce said of the star, "Today we are honouring one of television sitcom's funniest stars. Kaley has been a fixture on the small and silver screen for over a decade and has proven to be one of Hollywood's most sought-after talents."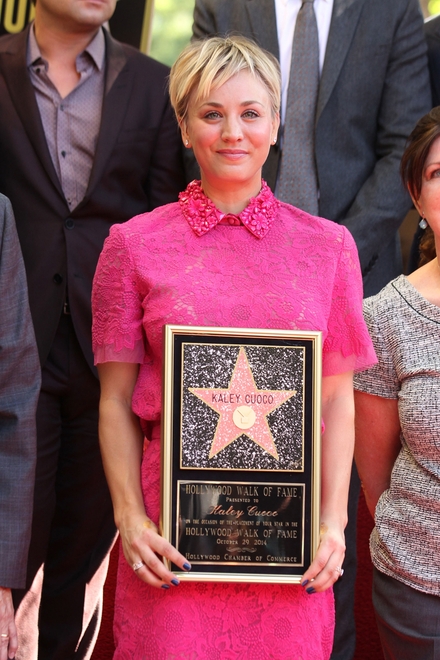 Taking to the podium Cuoco gave a special shout out to her husband Ryan Sweeting saying, "To my husband Ryan, who has dealt with a lot of 'Kaley Days', you have no idea how much I love you and this would not be the same without being able to share it with you today."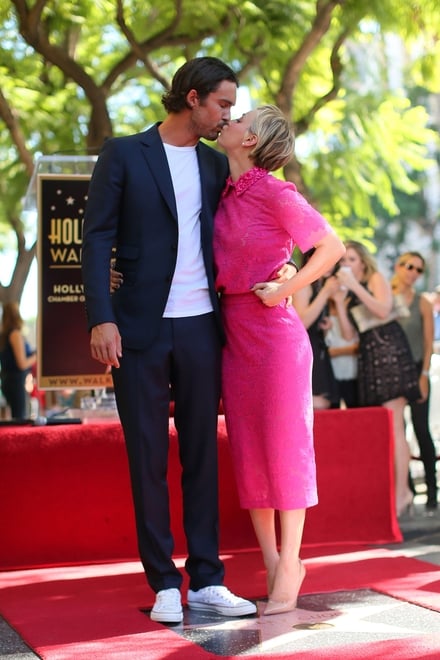 Cuoco with husband Ryan Sweeting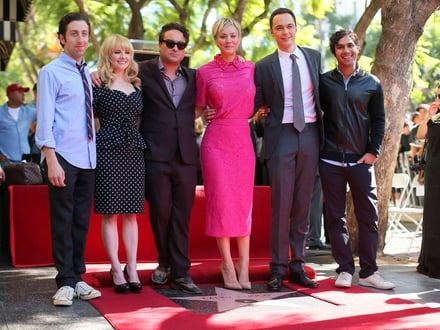 Cuoco's Big Bang Theory co-stars Jim Parsons, Johnny Galecki, Simon Helberg, Melissa Rauch and Kunal Nayyar were in attendance to honour the star, as was show creator Chuck Lorre.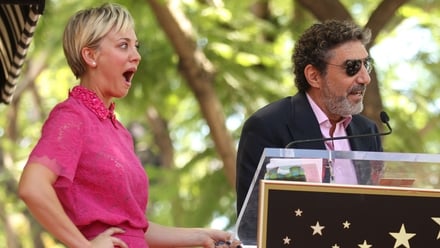 Chuck Lorre took to the podium to honour the actress.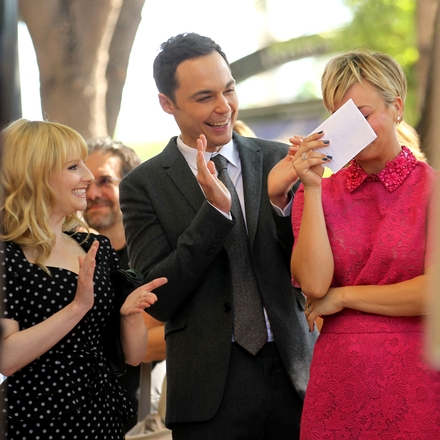 Cuoco with Big Bang Theory co-stars Melissa Rauch and Jim Parsons.