Keanu Reeves has landed a role in futuristic sci-fi thriller, Replicas.
The 50-year-old Canadian actor will play a daring neuroscientist in the Tanya Wexler-directed film, according to Deadline.
Speaking about working with Reeves again, producer Lorenzo di Bonaventura, said: "From my experience working with Keanu on The Matrix franchise through our collaboration on Constantine, I have always been impressed by Keanu's ability to bring a genuine level of humanity to the sci-fi genre through his performance."
He added: "I am looking forward to collaborating with Keanu once again on this unique take on what lengths a person will go to alter the past, and the implications of those actions."
Production is scheduled to begin in spring 2015.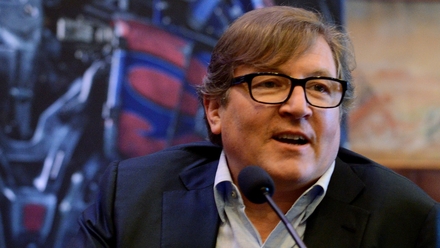 Lorenzo di Bonaventura