Eddie Redmayne has said he found it "intimidating" taking on the role of Stephen Hawking in his upcoming movie The Theory of Everything.
The star told Page Six about the research he did before filming began, "I prepped for months. It was intense. I visited London's clinic, where they treated him. I met others afflicted. I familiarized myself to work out specifics.
"This was a privilege, but it was highly intimidating. I was very nervous. With a coach I worked training certain muscles never before used."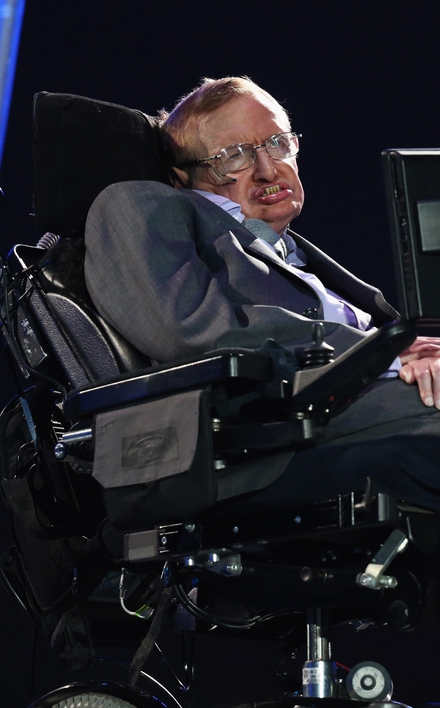 Stephen Hawking
He added, "I knew little about him before. I'd gone to a university, but did I know what a black hole was? I read as much as I could. I met his old students. Someone suggested I use Method acting. Method? Am I Method? How do you play Stephen Hawking with Method? I didn't know what they're talking about."
Redmayne also spoke about the first time he met the astrophysicist, "When I met him we talked 25 minutes and I observed as much as can be. We had three dinners together. He picked up his arm. I shook his hand.
"In earlier days in Cambridge, he had a raffish dishevelment that seemed incredibly sexy. And before the voice machine, his speech was somewhat slurred. We used a synthesis approximating Stephen Hawking's voice machine. He actually gave us his voice, which he's never allowed anyone else to ever have. The iconic sound is copyrighted."
The film was inspired by a book written by Hawking's ex-wife Jane entitled Travelling to Infinity: My Life With Stephen.
The Theory Of Everything hits cinemas on January 1, 2015.