Blake Lively looked stunning as she walked the red carpet at the God's Love We Deliver, Golden Heart Awards in New York City.
The 27-year-old actress, who is married to Ryan Reynolds, donned a floor-length flowered Michael Kors gown which proudly displayed her growing baby bump.
The former Gossip Girl star announced that the couple were expecting their first child earlier this month. 
In a recent blog post on her Preserve website Lively said: "With a new baby on the way there is so much to do! 
"But before experiencing the joy of 3am screams, seemingly impossible amounts of poop and having a favorite shirt covered in reflux… there are presents to open, onesies to dye, there is cake to serve, advice to be shared and all around celebration to be had."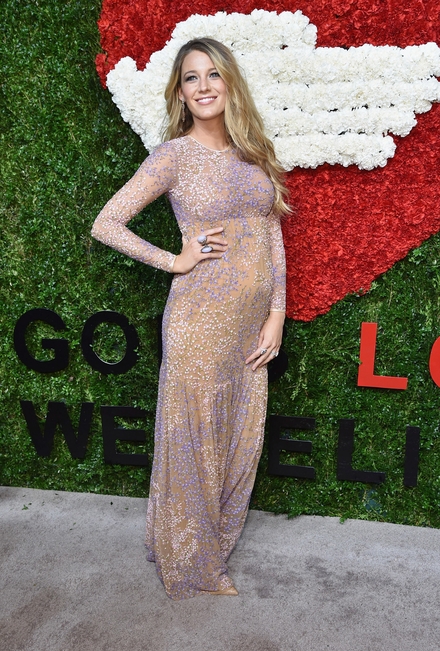 Blake Lively looked stunning in this Michael Kors gown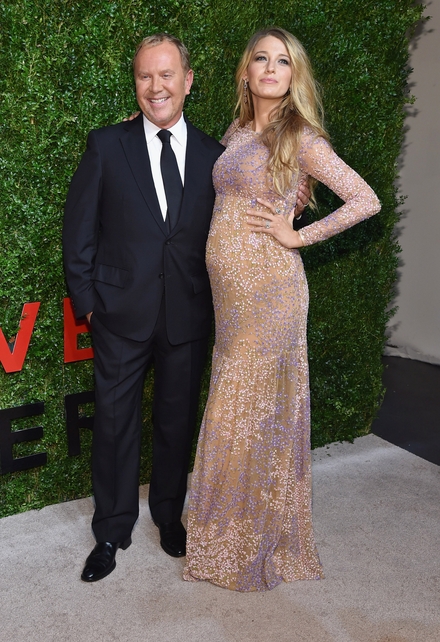 The designer joined the actress at the event in New York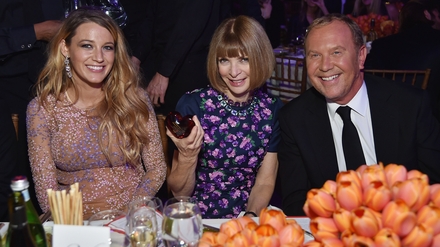 Blake chats to Vogue editor Anna Wintour and Michael Kors