Nicole Scherzinger has said that she would love to raise her children in England, so that they would speak with English accents.
The 36-year-old singer, who is in a relationship with Formula 1 driver Lewis Hamilton, told The Sun's Fabulous magazine: "Oh my gosh! If I had little English kids with little English accents that would tickle me!"
She continued: "I would take them home to Hawaii and my family would be like, 'What are they saying?'"
She added that the couple have no plans to start a family soon: "I can't think that far ahead, though, right now."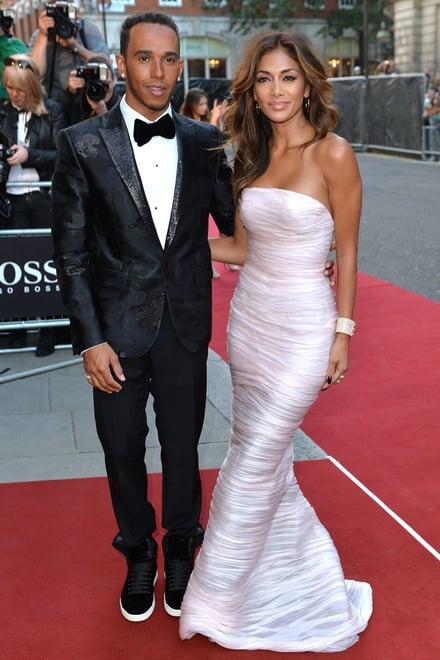 Lewis Hamilton and Nicole Scherzinger