It's the turn of Brendan O'Carroll on Who Do You Think You Are tonight (9.00pm BBC One), while TG begins Jane Campion's sinister drama series, Top of the Lake. Prom Crazy: Frocks and Ferraris (9.00pm ITV) looks at crazed expense on deb nights in Essex and environs.
Who Do You Think You Are: Brendan O'Carroll
9.00pm BBC One
Brendan O'Carroll's story sounds like a cracker, a personal whodunnit of sorts, a quest to find the men who murdered his grandfather Peter O'Carroll, one October night in 1920, at the height of the War of Independence. "I saw it on the gravestone - 'shot during the curfew'" - says O'Carroll. "It was really stark and I thought, I'd really like to know what happened." Picture shows Brendan's grandfather, Peter O'Carroll.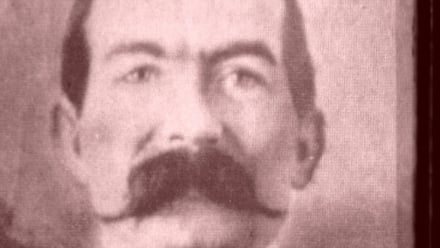 Prom Crazy: Frocks and Ferraris
9.00pm ITV
The programme follows four teenagers as they prepare for the biggest night of their lives. Ben from Essex is in danger of missing his prom if his school attendance doesn't improve. Chanelle has her heart set on a dress she can't afford, whilst Callum is preparing an extravagant 'promposal' to ask a girl to the dance with him. The programme also takes a look at the competition amongst businesses catering for these splurge nights, largely funded by their parents' pockets. Dresses can cost £1500, a luxury stretch limo might run to a £1000 a night.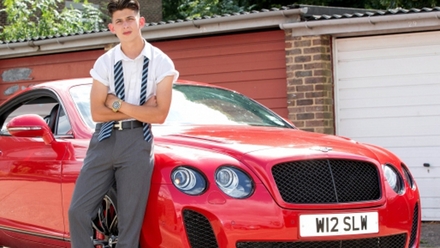 Top of the Lake
11.00pm TG4
Oscar winning writer-director Jane Campion brings directorial class to this drama series, starring Elisabeth Moss, David Wenham, Peter Mullan and Holly Hunter. Top of the Lake begins with a mystery, as Tui, a 12 year old girl, walks chest deep into the freezing waters of a South Island lake in New Zealand. She is five months pregnant and will not say who the father of the child is. Then she disappears. Robin Griffin is a determined but inexperienced detective called in to investigate. But as Robin becomes more and more obsessed with the search for Tui, she slowly begins to realise that finding Tui is tantamount to finding herself, a self she has kept well hidden.