Ed Sheeran, who played cupid by introducing Courteney Cox and Snow Patrol's Johnny McDaid to each other, has reportedly been asked to be an usher at their wedding.
23-year-old Sheeran is close friends with the 50-year-old actress and he introduced her to McDaid (38) who went on to pop the question after just six months of dating.
Sheeran will play an important part in the wedding, which is said to be taking place later this year at Ashford Castle, Cong, Co Mayo.
As preparations for the big day get underway, it has been reported that McDaid and Cox have asked Sheeran to be part of the ceremony as an usher.
A close friend of the former Friends star said: ''Not only is Ed great mates with Johnny, he is a close friend of Courteney's.
''Ed said yes immediately when asked. Johnny's other best pal, singer Foy Vance, is also an usher. It's between him and Ed for best man - they'll probably share it.''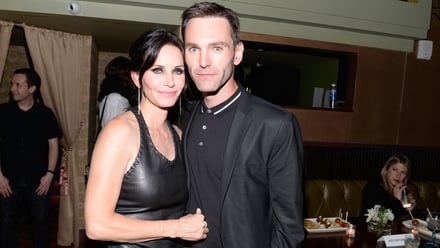 Courtney Cox and Johnny McDaid
Cox was previously married to David Arquette from 1999 to 2013.
A source also told The Sun newspaper: ''She has never been happier. And even though it's her second marriage, she would like people important to her to be there.''