Zoe Saldana has revealed that she thinks Vin Diesel's character Groot "stole the show" in Guardians of the Galaxy.
The actress said that she "fell in love" with the sentient, tree-like creature when watching the new Marvel movie, in which she plays Gamora.
According to Contact Music, Saldana said: "I think Grout stole the show, for me. I mean, I just fell in love with this big tree once we started filming.
"And even though I'm mature and I'm pretty sane, I can't really remember a fictional character that really moved me like that."
Director James Gunn added: "Also, I like to say it's Bautista that steals the show because it embarrasses him. He's the one person I like to compliment as much as possible because he hates it."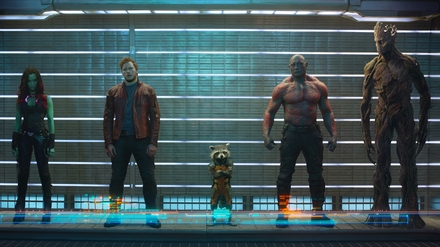 Guardians of the Galaxy - Gamora (Zoe Saldana), Peter Quill (Chris Pratt), Rocket (Bradley Cooper), Drax (Dave Bautista) and Groot (Vin Diesel)