Meet the 32 Roses from around the globe and leave a message of support in the comments for the lady you would like to see crowned this year's winner - we'll pass them on. Make sure you include your name and where you are from.
Some of your messages will be read out by Aidan Power on Live from the Red Room which takes online audiences via the RTÉ Player behind the scenes at the 2014 International Rose of Tralee Festival.
RTÉ Player can be viewed worldwide at www.rte.ie/player and through the RTÉ Players apps available on Android, iOS, Samsung Connected TV, Online, UPC, and Xbox 360.
Scroll to the bottom of the page for comments section.
Abu Dhabi – Patrice McGillycuddy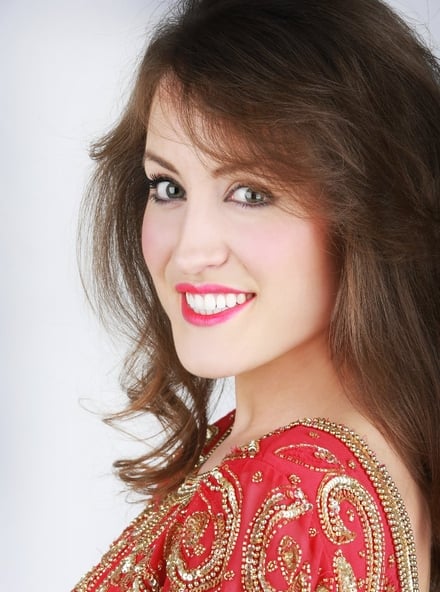 Hello! My name is Patrice McGillycuddy. I am 26 and hail from Killorglin in the beautiful Kingdom of Kerry. I am a primary teacher teaching in Abu Dhabi and I absolutely love living and working here. I love to travel. I spent 2012/13 travelling around South East Asia where I became a certified PADI scuba diver!; Australia where I taught in Melbourne; New Zealand where I completed a 70 km hike in 2 days; and, more recently, China where I scaled the heights of the Great Wall! I have also spent some time volunteering in a school in Zambia, a very worthwhile experience, where I taught and helped mentor unqualified teachers in the school. I plan to return and volunteer again in the near future. I am an avid sports woman. However, my biggest achievement to date would be rowing for Ireland in the World Rowing Championships in Guernsey Island 2005 and Italy 2004, placing third. I recently took up dragon boat rowing in Abu Dhabi which I am really enjoying. I have a passion for music and drama. I am trained in both classical and musical theatre singing, and I have received a certificate in piano and speech & drama. I am delighted to be representing Abu Dhabi and look forward to making lots of new friends and memories!

Arizona – Sarah Hines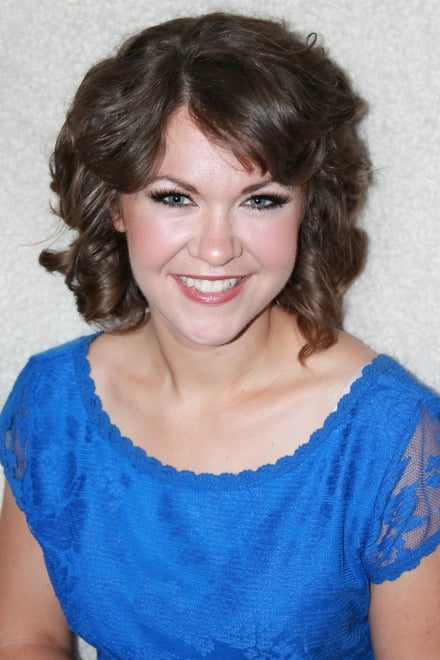 Hello! I am Sarah Hines, and am so excited to represent the beautiful state of Arizona! This Saint Patrick's Day, I celebrated my 27th birthday, and let me tell you, it's a great thing when the world celebrates with you! My family is enthusiastic, caring and adventurous and they, with my loving and amazing Saviour, Jesus Christ, are most important in my life. Our family's Irish heritage comes from the McNulty's of County Tyrone and the Quinn's. I work at the Arizona State Senate and love what I do! Life has held so many opportunities to learn from others and to grow. I have had the privilege of taking service trips to Guatemala and Mexico, and travelled around the U.S. teaching young people government and leadership skills. I have studied dance under a professional ballet company, and am a Young Ambassador with the Saint Patrick Centre. Throughout these experiences I have been amazed at individuals' potential to do great things, and love seeing them discover their worth and ability! Dance is my lifelong passion, and I also love a good hike and a fun movie night with friends. I am thrilled to return to Ireland, and honoured to meet you!


Boston & New England – Michelle Prior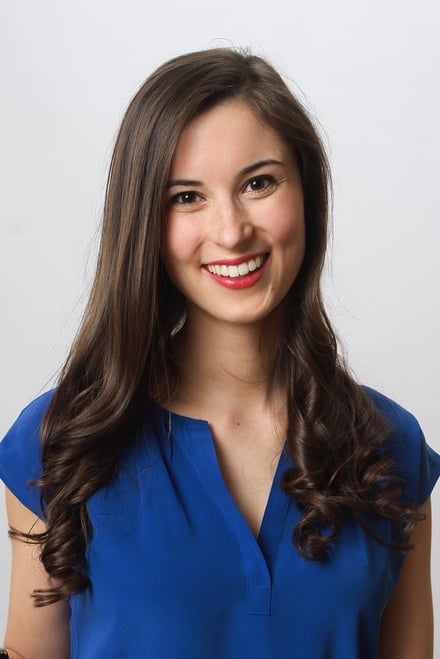 Hello everyone! I'm Michelle Prior and I'm honoured to be this year's Boston & New England Rose. My Irish heritage comes from my father's family, with ancestry in Counties Mayo, Cork, Galway and Kilkenny. They all emigrated to Boston and our family has not moved very far! I am 23-years-old and work as a research associate for an environmental consulting firm specializing in oil spill prevention and response based in Massachusetts and Alaska. In May 2013, I graduated with honours from Miami University of Ohio with a degree in American Studies, Political Science, and European Area Studies. During my third year, I studied abroad at Dublin City University and have returned to Ireland several times for research and visiting friends and family. Studying at a foreign university was a thrilling challenge both inside and outside of the classroom, and I plan to pursue a Master's degree abroad. I am passionate about historic and cultural preservation and have volunteered for my local historical society for 10 years – occasionally in period costume! My close-knit family is extremely important to me. I enjoy jogging, reading, singing, following current events, and a good adventure. Most recently, I tried out salmon fishing in Alaska.

Carlow – Miriam Smyth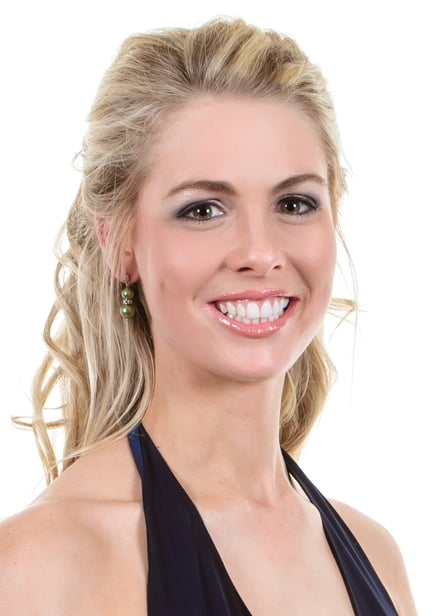 My name is Miriam Smyth. I am 24-years- old and am delighted to be representing Carlow in this year's Rose of Tralee Festival. I live in the charming and idyllic village of Ballon in Co. Carlow. I'm the baby of the family and have two sisters who I'm lucky to call my best friends. I'm currently studying medicine in UCD. I am in my fourth year of studies and while it is a tough course it is something I have always wanted to do. My second love in life is dance. My Mum says I was dancing before I could walk! Ballet has always been a huge part of my life and I don't see that ever changing. I feel privileged to have volunteered twice in Haiti with UCD Volunteers Overseas. It was a life altering experience that greatly humbled, enriched and enlightened me. My desire to work with children of the developing world was what prompted me to study medicine and I look forward to realising that ambition when I graduate. I attended secondary school in Gaelcholáíste Cheathrlach in Carlow town which nurtured my love of Gaeilge. I am girly girl and love nothing more than spending my time off having coffee with my Mum and the girls chatting, shopping and off-loading.

Clare – Joanne O'Gorman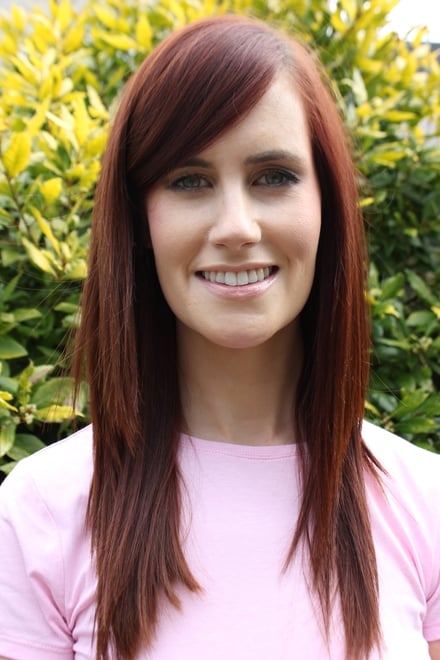 Hi my name is Joanne O'Gorman. I am very proud to introduce myself to you all as the 2014 Clare Rose. I am 26-years-old and come from a beautiful village called Cratloe. In 2009 I graduated with an Honours degree in Biochemistry from University College Cork. I am a QC Technician in Wyeth Nutrition, Nestle in Askeaton, Co. Limerick. I have a huge passion for sport and keeping fit. The GAA (hurling in particular) plays a massive role in mine and my family's lives and it is rare there is a weekend without a match to go to. Clare's journey to All-Ireland glory in 2013 was such an amazing achievement to have followed, witnessed and celebrated and I will never forget it. My personal involvement in sport is on a non-contact basis (I bruise like a peach!) and love playing tag rugby. There's nothing more I love than a walk in Cratloe woods and a little breather by the lake. My biggest achievement so far would have to be becoming the Clare Rose. It is the most amazing thing I have ever done and the support and excitement from people has been unreal. I have never heard 'My Lovely Rose of Clare' sang so much to me at work and at home!

Cork – Anna Geary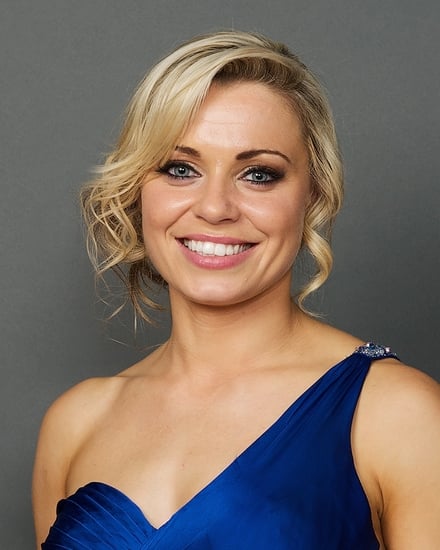 Dia Dhuit, my name is Anna Geary and it is a huge honour to be chosen as the 2014 Cork Rose. I am 26-years-young and grew up on a farm near the lovely village of Milford. I am a marketing professional at Dell Software and also a Dell Charity Champion. I hold a Business Degree from the University of Limerick and a Post Graduate Diploma in Public Relations from Cork Institute of Technology. I have a passion for sport and am privileged to be the current Cork Senior Camogie Captain. My involvement in sport has afforded me many opportunities including working with Make-A-Wish Foundation as a national ambassador and with RTÉ as a sports analyst. While living in Luxembourg, I discovered my love of travel and have since worked with the Higher Education Authority to promote studying/working abroad during university. I am an advocate for greater use of the Irish language as we all know the cúpla focal as Gaeilge. I love fashion, food, dancing and enjoy the challenge of Bikram Yoga. I am proud to represent all of my fellow Cork Rose Finalists in Tralee and I look forward to every moment of this experience.

Darwin - Natalie Kelly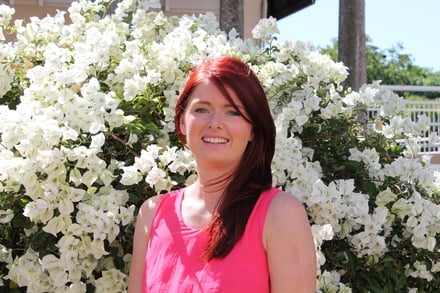 Hello! My name is Natalie Kelly and I'm 26-years-old. I was born in the fantastic rebel County Cork City. In 2011, I left to travel Australia and soon found myself not wanting to leave beautiful Darwin. I am a sports injury therapist and absolutely love my job! My main achievements in life are simple but life changing: studying what I love in college, having the courage to leave my home and travel Europe and Australia, becoming an Australian resident, helping and taking part in charitable organisations in Darwin, and of course becoming this year's Darwin Rose. I am very passionate about my career. It is a fantastic field to be part of, being able to help people on a daily basis is such a rewarding feeling, at some point in my future I would like to further my knowledge and expand my qualifications. When I am not hard at the office, I love to run along Darwin's amazing foreshore. I take part in some of the many charity 5k fun runs around Darwin annually, and just chill with my friends, enjoy Darwin's laid back lifestyle, and go to the evening food markets on the beach. Mostly I like to have a puk around with the hurleys to unwind and get a feel of home under Darwin's sunshine.

Derby – Aoife Broderick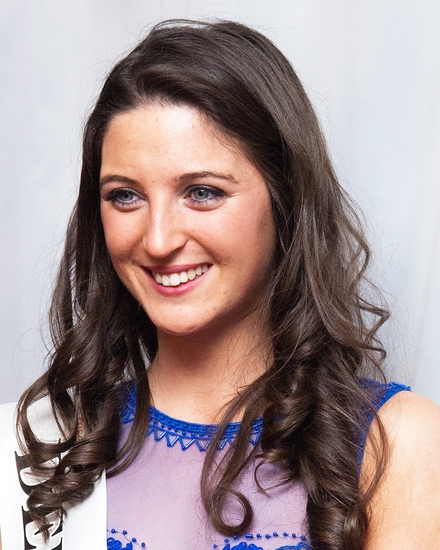 My name is Aoife and I am 22. I have spent a large amount of time in Ireland over the years as a lot of my family still live there in Balla, Co. Mayo and Athenry, Co. Galway. However, I was born and raised in Derby and I am very proud to represent my hometown in the competition this year. I am currently studying a Masters in Real Estate at the University of Reading. I begin work in September as a Graduate Commercial Surveyor in London. My proudest moment to date is helping to cook a Christmas Dinner for forty homeless people in Reading last Christmas. The people were really friendly and loved the opportunity to meet some students, they were also very happy to join in with an impromptu rendition of some Christmas carols that began as a result of the oven blowing out! I am an adventurous character and so I love the opportunity to go travelling and immerse myself in a new culture. Last year I spent five months travelling across South America. It was a brilliant experience, and I have made many friends around the world as a result.

Donegal – Tamara Payne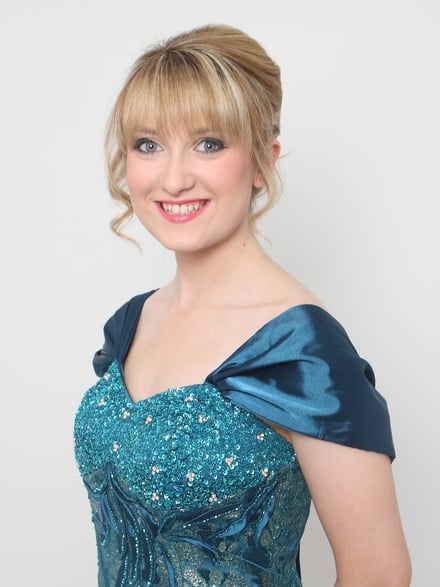 My name is Tamara Payne, I am 19-years-old and was born and raised in the beautiful county of Donegal. I am delighted to be representing my county in this year's Rose of Tralee International Festival! I have just completed my first year of an LLB Law degree in Letterkenny Institute of Technology. I work part-time in a local hotel called the Nesbitt Arms which is situated in my hometown, Ardara. I am very passionate about enjoying life to the full. I believe that every moment is a gift. I am also very interested in animal welfare, so much so that my house is like a mini zoo! I have taken in many unwanted pets over the years. I am a presenter on my local radio station Owenea FM and have a show with my friend on a Saturday. I really enjoy this hobby and feel that it's a great opportunity to learn new skills. Some of my main achievements in life so far would have to be securing a place in my college course, passing my driving test and buying a car, and having a show on a local radio station. Of course, my biggest achievement to date is being chosen as this year's Donegal Rose!

Dubai – Ailis Hughes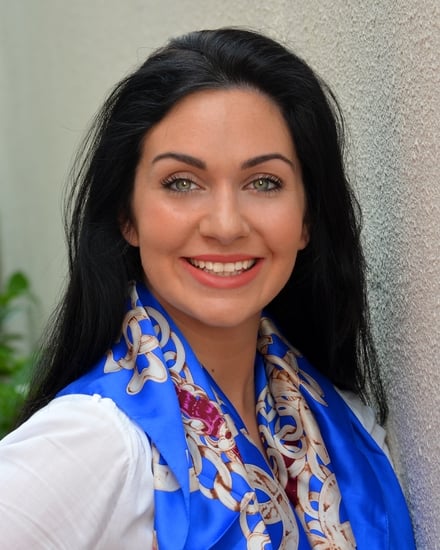 Born in Carlingford, County Louth, I am 26 and moved to Dubai after three years teaching in London. I love the attitude in Dubai, anything really is possible and to get a city atmosphere so close to a relaxing beach setting, it is a privilege to live there. Having spent summers in both Africa and Romania working with children, I believe giving your time to help others is vital. This year, as a part of my Rose duties, I visited Nepal to support young girls who are often forced into early marriages; building their confidence and teaching them about their rights. In my spare time I enjoy running and going to dance classes in the gym (I'm the one at the back with two left feet). I am a travel addict; Dubai is the perfect base for this, and I have travelled to most continents with the hope of seeing more in the next few years. My utmost favourite thing in life is laughing and anyone who knows my sense of humour knows it is very basic (all it takes is a dog on a skateboard). I am so excited about the Festival in Tralee and want to be remembered as a fun, relaxed Rose who is always smiling.=

Dublin - Róisín Lyons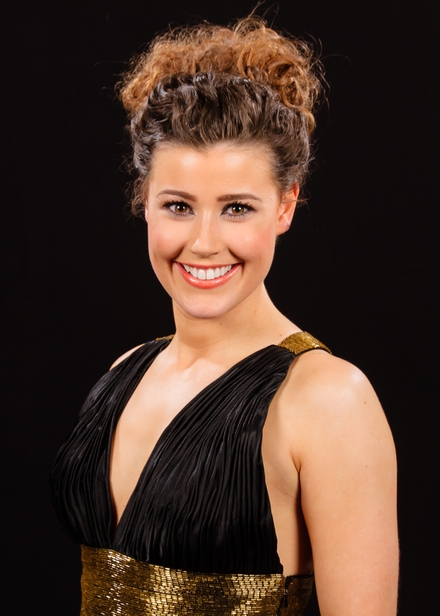 Hi, my name is Róisín. I am 24-years-old and was born and raised in Clonsilla, Dublin. I am a professional Irish dancer currently dancing with Heartbeat of Home and Riverdance. I studied Theatrical Costume Design and Make Up at Inchicore College. In 2010, I joined Michael Flatley's 'Lord Of The Dance', dancing alongside Michael for this return tour, later becoming the lead dancer in 2012. I continued to tour the world joining a new production 'Heartbeat of Home' by the producers of Riverdance in 2013. One of my proudest moments was performing alongside Michael in my hometown. I have travelled to Europe, Asia, USA and Canada, and qualified as a Teagascóir Choimisiúin Le Rincí Gaelacha. I have learned to appreciate my family and friends along with the opportunities I have been given in life. An organisation close to my heart is Muscular Dystrophy Ireland as this illness affects many members of my family. I love teaching the young dancers in my community, going to the theatre and cheering on the Dubs in Croke Park. I played Camogie for St. Peregrine's Club for several years. In the future, I hope to return to college to study Sports Psychology along with setting up my own dance school.

Galway – Nicola Corcoran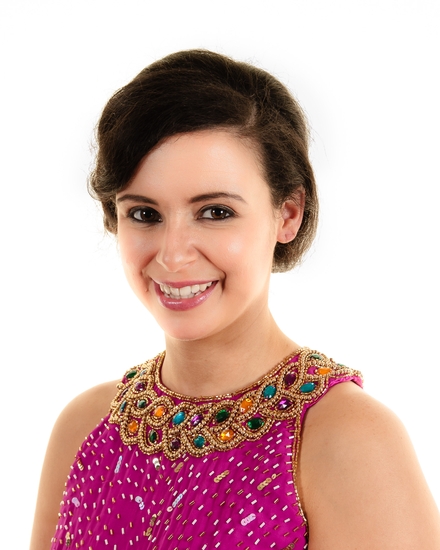 A native of Ballyloughane, Renmore, I am 24-years-old and a special class teacher for children with autism. I am an active Renmore parishioner, a youth officer and a youth minister. The teenagers in my youth group put me forward for a Mayor's Award which I won in 2013. My love for community work has brought me to Africa and India, through volunteer programmes such as Global Schoolroom. I continue to upskill each year, and have completed a postgraduate study in Special Education in Mary Immaculate College, Limerick. I love GAA, especially camogie, travelling, surfing and hill walking. I have an All Ireland medal for camogie with Castlegar, and hope to continue on the Camino trail in Northern Spain with my boyfriend in June. Since becoming Galway Rose I have been invited to events for Positive Mental Health Foundation Galway, Cope Galway, Galway Autism Partnership and Youth Ministry in Galway, and races such as Darkness into Light for Pieta House and the Galway Simon Community. There has been great excitement in my school where many of the New Irish (newcomers to Ireland) children had not had the chance to experience the Rose of Tralee International Festival before now. I am so excited and honoured to be representing the City of The Tribes.


Kentucky – Claire Curran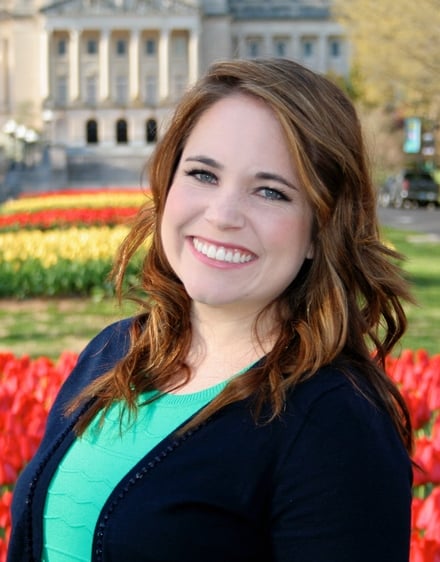 Hello! My name is Claire Curran and I am thrilled to be your 2014 Kentucky Rose. I am a 23-year-old public service employee from Frankfort, Kentucky. I currently work compliance for Kentucky's Department of Revenue in the Division of Sales and Use Tax. In May of 2012, I graduated with honours from Murray State University with a degree in International Business and a minor in Spanish. While completing my degree, I was involved with my sorority, Alpha Gamma Delta, and participated in summer study abroad programs in Spain and Ecuador. I can proudly say I survived the Madrid subway system and the Amazonian rain forest. Since graduation, I have had the opportunity to pursue my love for acting through Lexington's Bluegrass Mystery Theatre. I also enjoy running charitable 5k races, well, more like jogging them. The cause I am most passionate about is finding the cure for cancer. I am excited to be a committee volunteer this year for Frankfort's Relay for Life event, which is a significant fundraiser for the American Cancer Society. My Irish ancestry comes from all lines of my family but my quickest connection is my great-grandmother who voyaged from County Mayo.


Kerry – Mary Hickey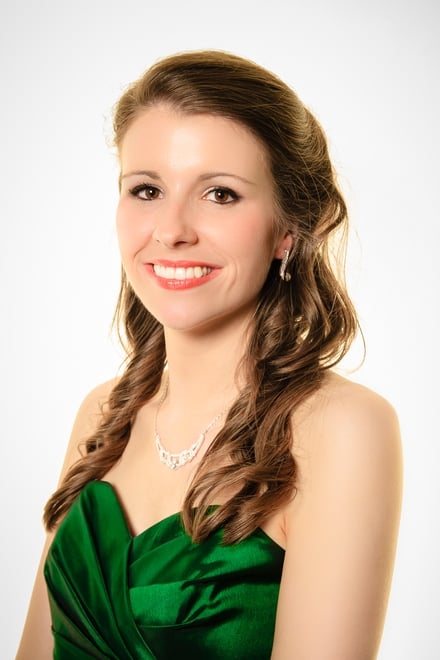 From the beautiful village of Rathmore, my name is Mary Hickey and I am very honoured to be this year's Kerry Rose. I am a primary school teacher in the Presentation N.S., Millstreet, Co. Cork. I graduated from Trinity College Dublin with an honours degree and a Vere Foster Medal. I began volunteering at the age of 13 with my local youth group, and at 26 continue to work with this group as a youth leader. I was recently awarded the Gold Gaisce Medal. I have been fortunate enough to train as a facilitator with Rainbows Ireland, for children suffering from bereavement and volunteer as a 'cara' in Barretstown Camp for children with serious illnesses. Coming from the heart of Siabh Luachra, music is the soul of our heritage and I play the concertina. I am a member of the local pantomime group, The Marian Players, we perform a pantomime each year to raise funds for Kerry Parents and Friends. I am also a member of the Glen Theatre, Banteer, which is a local amateur theatre group. I love keeping fit, especially walking, and completed the last 120km of the Camino de Santiago pilgrimage during Easter. I hope to complete a Masters in Education this coming year.

Laois – Teresa Maria Brennan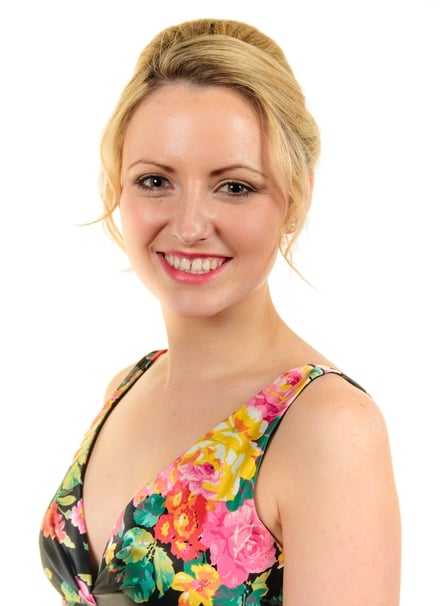 Hi! My name is Teresa Maria Brennan and I am 25-years-old. I hail from the heart of the country and I am delighted to be the 2014 Laois Rose. Following five years of study at NUIG to be a Gaelcholáiste teacher, I am now happily educating Irish and English in Colaiste Pobail Osraí, Kilkenny. My interests include drama, music and developmental work. My acting experience spans from Galway's 'Fregoli Theatre' to Kilkenny's Musical Society. One of my greatest acting achievements was acting in the Edinburgh Fringe Festival and setting up my own drama summer camp. I play the piano and guitar and have recorded some of my own original work. I consider my greatest life achievements to date to be the developmental work that I have done in Nepal and Ethiopia. I spent five weeks working with orphans in Nepal during summer 2012. Having received the Joe Rea bursary, I travelled to Ethiopia with Vita in January 2013 to research rural youth issues. I am still working closely with Vita in order to build upon our success in setting up a youth group in rural Ethiopia, and to strengthen our connections with Development Education.

Leitrim – Zara Healy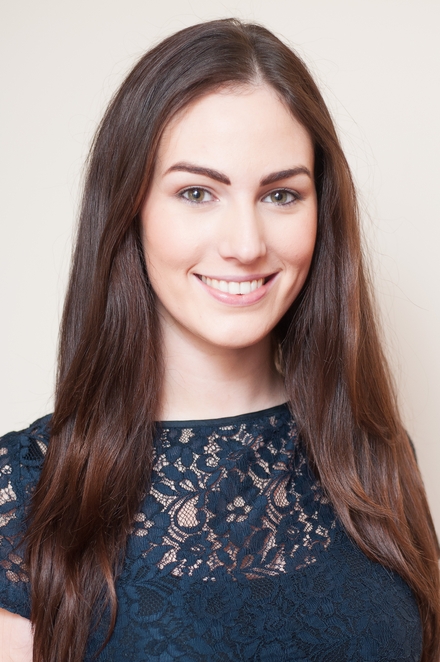 Hello! My name is Zara Healy. I am a 25-year-old accountant from Carrick-on-Shannon, Co. Leitrim. I went to NUI Maynooth and completed a degree and Masters in Accounting and Finance. Upon graduating, I was lucky enough to acquire apprentice training in Accounting in Dublin. Once I completed my training, I started a new role as a Revenue Analyst in the finance department in Three Ireland. I really enjoy working in this dynamic business environment. I work in Dublin from Monday to Friday and I go home almost every weekend. My dad is proprietor of Flynn's Bar and Take Away on Main St in Carrick-on-Shannon so we usually all help out at the weekends. My mother is the principal of Scoil Mhuire, the local newly amalgamated primary school. My brother John has just completed his final year in NUI Galway. I love to travel and hope to see more of the world. I am honoured to be chosen as the Leitrim Rose 2014. It's a fantastic opportunity to meet people from all over the world and to represent Leitrim at an international level.

Luxembourg – Niamh Bergin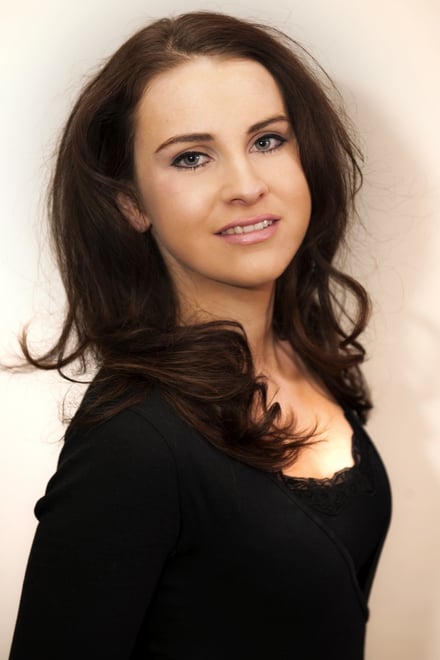 My name is Niamh Bergin, I'm 24-years-old and I was born and raised in Kilkenny. I'm a recent graduate in Politics and Public Administration from the University of Limerick. I first came to Luxembourg on an internship, and worked with SES Astra in Betzdorf. I enjoyed my time here so much that once I graduated, I immediately started looking for a job here. Currently I work for The Bank of New York Mellon. I love being around people, which I have inherited from my mother, who is a Tour Guide in Kilkenny Castle. I recently completed a Fáilte Ireland Workshop on welcoming visitors to Kilkenny. My parents hosted a bed and breakfast in Co. Kilkenny. For years we have welcomed people from all horizons. This meant when growing up I was constantly surrounded by new people from all walks of life. I love fashion, which is my passion outside of work. I really believe that fashion soothes the soul, or maybe this is just what I tell myself when my monthly credit card bill arrives! I would feel honoured and privileged to represent Ireland in Luxembourg as a Rose, because I cherish both countries which hold a special place in my heart.

Manchester – Mairéad Hussey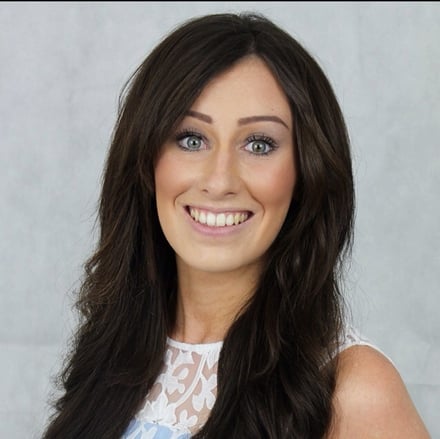 Hello, my name is Mairéad Hussey. I am 20-years-old and I am extremely honoured to be representing Manchester in this year's Rose of Tralee. I recently gained an advanced level apprenticeship in children and young people's social care, and plan to study for a primary education degree to fulfil my ambition of becoming a primary school teacher. My family, who hail from Galway and Mayo, are very proud of their Irish heritage; Irish traditional music plays a huge part in our lives. I always enjoyed taking part in Irish dancing and music lessons throughout my childhood. My proudest achievements are winning the All Ireland Tin Whistle Competition when I was 14 and a bronze medal on the Bodhran at the age of 12. I am still very active with my Irish music, I teach the tin whistle and I am currently a member of an Irish traditional band called Shake the Barley. We have been together for six years and regularly perform around the country. As well as visiting Ireland on holiday every year, I have also visited America, Poland and Hungary where I enjoyed learning about different cultures.

New Zealand – Lisa Bazalo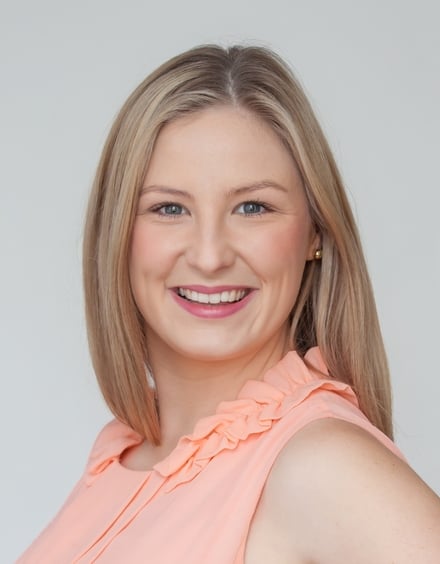 Kia ora, I'm Lisa Bazalo, I'm 25-years-old, and it's a pleasure to introduce myself to you as the 2014 New Zealand Rose. In 1952 my maternal grandfather, Michael Talty, left Miltown Malbay, County Clare, and emigrated to New Zealand. There he met my grandmother, Colleen (née Tonrey), whose parents hail from Galway. I have grown up in the proud Irish communities around Wellington, our capital, and have been immersed in Irish culture from a young age. I enjoy expressing my heritage through Irish dance, and cherish the time I spend with my grandparents talking about "home" over cups of tea. My paternal grandfather was born in Croatia, and I consider myself lucky to live in New Zealand, which is a melting pot for many cultures. I studied law and land planning, and work as a lawyer at Buddle Findlay. I specialise in environmental and Māori law. A particularly rewarding aspect of my work is volunteering at a centre providing free advice to people in the community. Outside work I enjoy spending time with family and friends, reading, exercising, and exploring New Zealand. I am passionate about my beautiful country, and look forward to being part of the celebrations in Tralee to represent the Irish communities who have been so supportive of me.

North Carolina – Nancy Boyce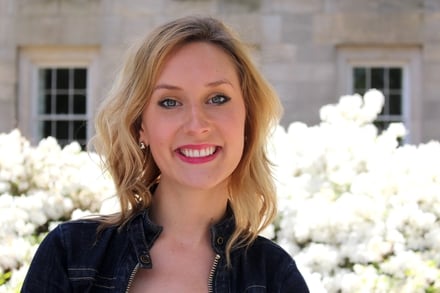 Hey y'all! My name is Nancy Boyce and I am thrilled to represent the great state of North Carolina in this year's Rose of Tralee. I am 24-years-old and a Recruiter at Cree, Inc., a market-leading innovator of lighting products, as well as a contributing writer for Carolina STYLE Magazine. I earned a Bachelor's degree in History and a Minor in Environmental Science from NC State University in 2011. I absolutely love music, travelling, and the outdoors, and participate in any activity that incorporates any (or all) of these. I enjoy getting involved with my community and feel it is very important to give back whenever possible. A few fun facts: I once did an 80 mile hike in 4 days, was awarded "Most Likely to Be Published" in my senior seminar, and helped rebuild a children's swim team here in Raleigh. It is also been suggested that Michael Jackson stole his dance moves from me. My Irish heritage comes from my mom's family in County Cork and County Sligo and my dad's family from Limerick. I could not be more excited to finally experience the "40 Shades of Green" my grandparents spoke so fondly of!


Nottingham – Claire Regan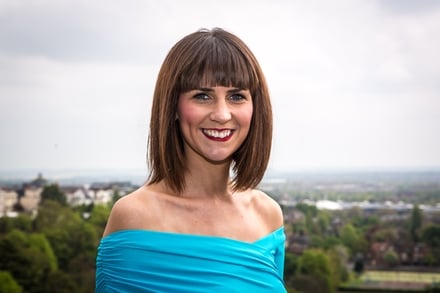 Hi! I'm Claire Regan and I am representing Nottingham in this year's Rose of Tralee. I am 27-years-old and was born in Nottingham, but my mother was born in Tipperary and is the 1977 Nottingham Rose. I have been Irish dancing since the age of four, and competed all over the world, becoming British national champion and Great Britain champion twice. My biggest achievement was fourth place in the world championships in 2003. At 18, I was keen to join an Irish dancing show and was lucky enough to join Michael Flatley's Lord of the Dance. Two of my proudest moments were taking part in Michael Flatley's comeback tour in 2009 and also performing at Buckingham Palace for Prince Charles and the Duchess of Cornwall. As a qualified personal trainer and fitness instructor, I decided to combine both my knowledge of fitness and of Irish dancing to start my own business called Fitjig! Fitjig is a fitness programme specifically designed with fitness in mind. I travel around the UK, Ireland and the USA taking fitness camps to help dancers achieve their goals. I am also a personal trainer and teach up to 25 classes a week. In the small amount of time I have left, I teach children Irish dancing in after school classes.

Perth – Sinéad Lehane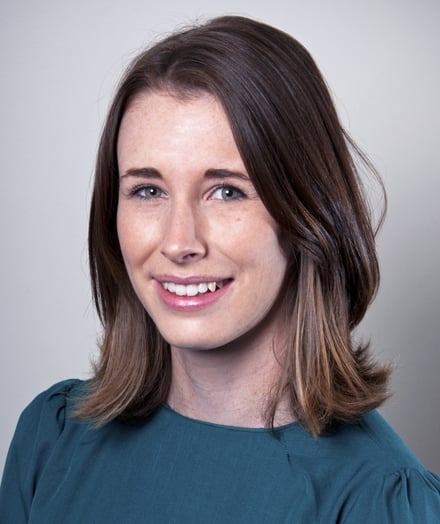 G'day from Australia's most isolated capital city! My name is Sinéad Lehane and I have the great privilege of representing my hometown as the 2014 Perth Rose. I am 25-years-old and work for Future Directions International as the Global Food and Water Crises Research Programme Manager. I have a Bachelor of Arts (Journalism) and Masters in International Relations from Curtin University and am currently completing a Graduate Diploma in Integrated Water Management with the University of Queensland. Community development, environmental sustainability and water are my passions. I spent two years managing volunteer projects in remote Indigenous communities in Western Australia and last year had the opportunity to stay with a family in rural Thailand to learn how water is managed in the region. My Irish connection is through my father John, who immigrated to Australia in the late 1960's with my grandparents who hail from Galway and Cork. My maternal great-grandmother also immigrated from Carlow in the 1920s. Despite the distance, I grew up in a little Ireland of my own and spent most weekends at the local GAA. Irish history, literature, music and GAA are as much a part of my life as Aussie Rules Football and vegemite.


Philadelphia – Maria Walsh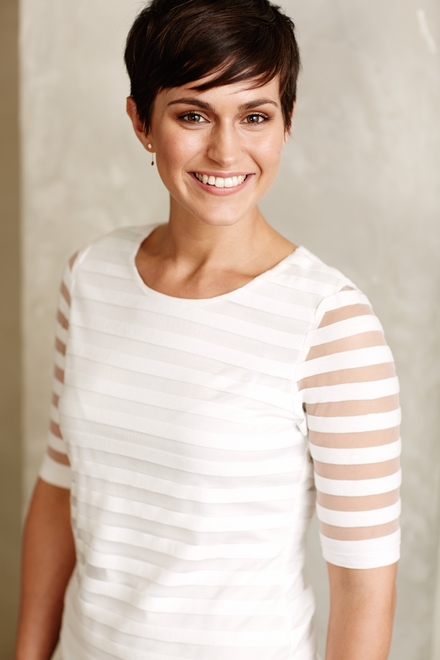 I am 27-years-old and a native of Boston, Massachusetts but moved to the south Mayo village of Shrule in 1994. My family will celebrate our 20th anniversary this year in Shrule! My father Vincent is from Carravilla Roundfort Co. Mayo but lived in Boston for a number of years. My mother, similar to me, was born in Boston but moved to Leitir Mor in Connemara when she was seven and returned to Boston in her early twenties. I have three siblings, all dotted across the globe. Kevin currently lives in Los Angeles, Eileen lives in Perth and Michael who lives in Galway. I studied Journalism and Visual Media in Griffith College Dublin and graduated in 2009. I ventured to the Big Apple in early 2010 before heading to Philadelphia in late 2011. I am a Studio Manager for Anthropologie, a clothing and lifestyle brand. I am an avid Gaelic player and supporter and play with the Notre Dames here in Philadelphia. I am also a Pioneer and a member of the Glencorrib Center since I was twelve. I volunteered for many years with the Pioneer Association and No Name Club, two organizations that focus on the development of our young people.

Queensland - Ashlinn O'Neill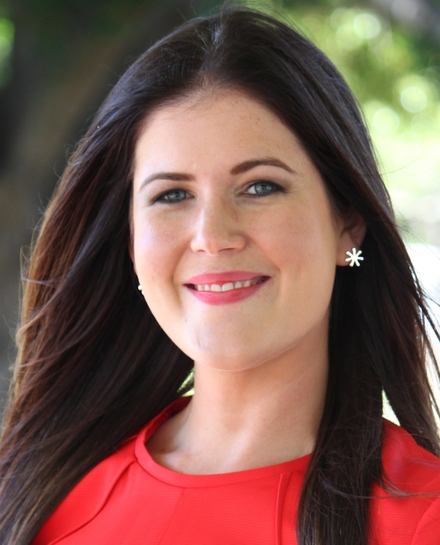 Hello! My name is Ashlinn O'Neill. I am 27-years-old and am honoured to represent Australia's Sunshine State, Queensland. I was born and raised in Mackay, North Queensland, a beautiful beachside town close to the Great Barrier Reef, known for its sugar cane industry. Following high school, I moved to Brisbane, where I completed a dual degree in Law and Psychology, and am currently a practicing Solicitor in Civil Litigation. I enjoy living in the capital city as it allows me to indulge my foodie love with a constant stream of new restaurants. As well as Brisbane's spectacular weather, I also love its cultural events and am able to entertain my love of theatre and musicals. With Irish heritage on both sides, I am extremely fortunate to be making my eleventh trip to Ireland for the Rose of Tralee. My father was born in Dublin, while my mother's family hail from West Cork. Having been given the opportunity to visit my family on a number of occasions and travel throughout the country, Ireland feels like a home away from home! I look forward to participating in the Rose of Tralee Festival and am very excited about meeting all of the International Roses in August!

Scotland – Michelle Kelly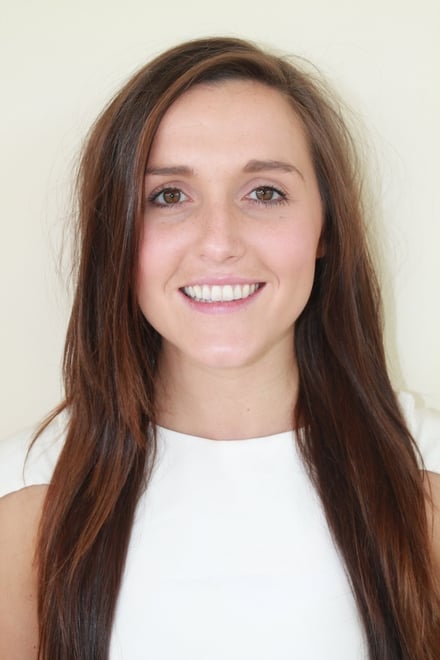 Hey, I'm Michelle, the Scotland Rose for 2014. I am 23-years-old and from Killeeshil, in County Tyrone, where I grew with my mum, dad and three amazing sisters. I went to university in Newcastle, where I studied Business, Accounting and Finance integrating placements at PwC Edinburgh and now work there as an auditor. The constantly changing nature of this job suits my personality, as I am a proactive and lively person who likes to communicate and meet new people. Key achievements in my life so far include passing my ICAEW Chartered Accountancy Exams and raising £3,000 to spend six weeks in South Africa as a volunteer with Friends of Africa. I have completed a half-marathon and have hiked 54 miles across the West Highland way on behalf of Foundation Scotland. I love spending time with my friends, socialising and shopping and visiting around the country. I am also passionate about Gaelic football, music, travelling and experiencing new cultures. Over the past few years Scotland has brought out my interest in running and new outdoor activities, and it never fails to amaze me with its beautiful scenery and architecture. I am so excited to be representing Scotland in the Rose of Tralee and am looking forward to making lots of new friends.

South Australia – Sarah Harrington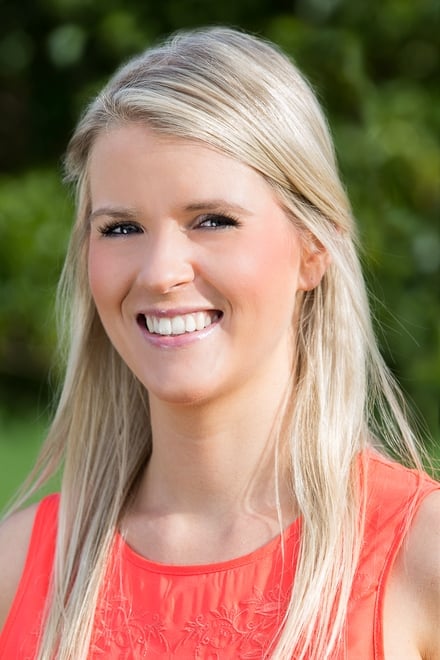 My name is Sarah Harrington and I am delighted to be representing South Australia at this year's Rose of Tralee festival. I am 27 and was born and raised in Nenagh, Co. Tipperary with my parents Tom and Anna, my brother and four sisters. I studied Physiology and Health Science at I.T. Carlow before obtaining a Bachelor of Science honours degree in Physiotherapy in 2011. In November 2012, I set sail for the Southern Hemisphere and settled in Adelaide, South Australia. I am lucky to have some family also living here, as my grand-uncle emigrated to SA from Tipperary in 1950. I work in a busy physiotherapy practice and find my job very rewarding. I love getting to meet and help new people every day at work. I love to travel and experience new cultures. I enjoy keeping active, embracing the beautiful weather in South Australia and spending time with friends. Being a long way from home, I love receiving packages in the post full to the brim with Irish chocolate and teabags! South Australia has so much to offer and has become a home away from home, and I hope to do the fantastic Irish community here proud in Tralee!


Southern California – Kathryn Anne Bergman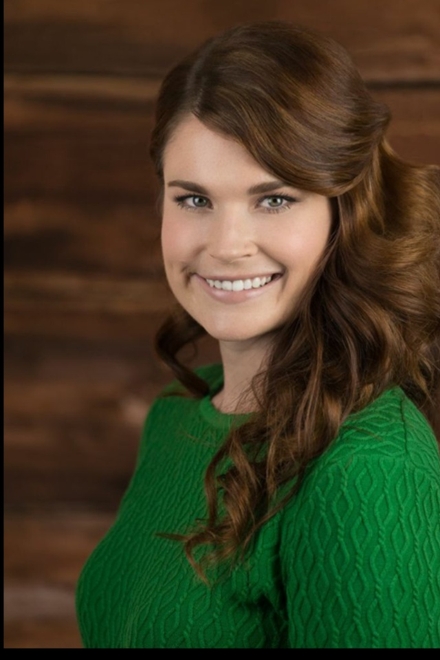 My name is Kathryn Anne Bergman and I live in beautiful Southern California! I am 26-years-old and graduated magna cum laude from Mount St. Mary's College with a degree in Nursing. I currently work in paediatrics at a home health agency. It is my goal to one day work as a nurse in Ireland. I am passionate about working with children and for several summers I worked at a weight loss camp to help young girls gain the confidence to reach their goals. Nothing makes me happier than helping others and sharing in their successes! Sports and fitness have always been a huge part of my life, and after I completed a triathlon and marathon, I have been hooked on running ever since! Growing up, I was on swim team, surf team and water polo and I am a huge Arsenal fan! I also enjoy outdoor activities such as camping, hiking and boating, and attending concerts. Over the past few years I have been fortunate to travel back and forth to Ireland, to visit Ennistymon in County Clare which is where my family is from. I am so excited and proud to be a part of the Rose of Tralee experience and look forward to representing Southern California.

Sydney – Imelda Finnegan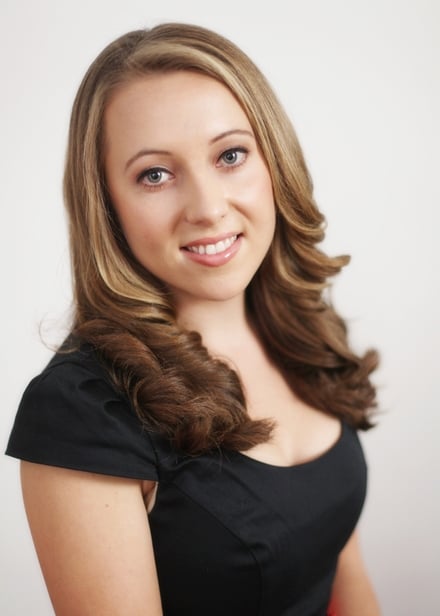 As they say down under, "g'day mates!" My name is Imelda Finnegan and I'm 27. If I had to choose a few words to describe myself, I would say happy, intelligent, loving and fair. My dad is from County Monaghan and my mum is from County Cork. I have a beautiful family with three brothers and two sisters. I currently work as a primary school teacher at Enfield Public School. Teaching is something I have always been passionate about and I believe it is the key to reducing social inequality and poverty. I have also taught in developing countries including Ghana, Cambodia and Vanuatu. In my spare time I like to be outdoors, play sports such as Netball and Touch Football or snorkel. When indoors I like spending time with loved ones and reading books. My only dislike is spiders, which is problematic considering Australia is the home of some of the deadliest spiders in the world. The Rose of Tralee so far has allowed me to come together with other like-minded women and embrace everything it means to be a modern woman. I look forward to connecting with my Irish family and community in the country of my parents' birth.

Texas – Cyndi Crowell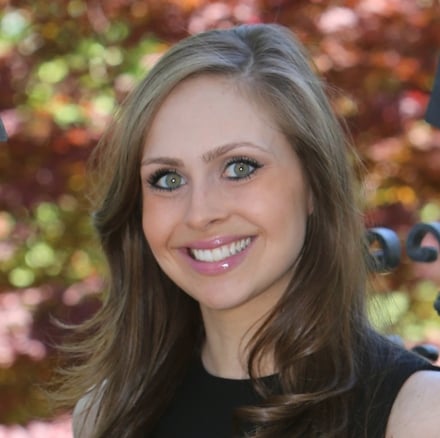 Hi there! My name is Cyndi Crowell, I am 26-years-old and I was born and raised in wonderful Austin, Texas! My passion for helping people, and my experiences growing up in a home overshadowed by alcoholism and domestic violence, led me to a fulfilling career in social work and counseling. I received my Bachelor of Arts degree in Psychology, and my Masters of Social Work degree, both from Texas State University. After receiving my master's in social work, I took my licensing exam to become a Licensed Master Social Worker (LMSW), and I currently work at Seton Shoal Creek Psychiatric Hospital in Austin. Another passion of mine is traveling! I had the opportunity to study abroad in France, travel to Sweden, England, and Belize. In addition to that, I have also done mission work in inner city New Orleans with my church. All of these were unforgettable, humbling, and life changing experiences. I also love music and dancing, exercising, and spending as much time as possible with my mom, wonderful friends and family! My Irish connections are in County Cork, and come from my mother's family. Being the Texas Rose is such a profound honor, and I am so excited to have the opportunity to come to Ireland and represent my native state for this incredible experience!


Toronto – Katie Blundell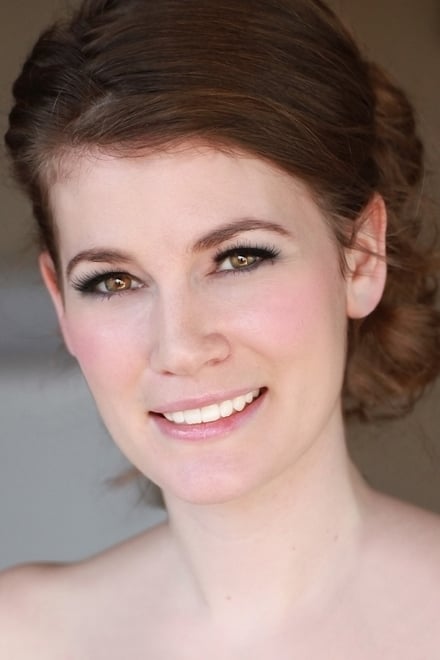 Hello everyone! My name is Katie Blundell, I am 25-years-old and extremely excited to be representing the Toronto rose centre in its 50th year! I currently live and work in Toronto. I am a foot specialist (Chiropodist/Podiatrist). I work at three different clinics regularly, and do some volunteer research at our local children's hospital. I love working with all age groups, but I especially enjoy working with children. I was born in Toronto, however raised all over! I grew up in the Toronto area. When I was 16 my family moved to Galway, where they stayed for almost 10 years. I did my leaving cert in Galway before moving back to Toronto for my undergraduate studies in History and Mammal Physiology and post-graduate studies in Podiatric Medicine. It has been amazing going back and forth Canada-Ireland the last 10 years. Both my parents are of Irish descent. Our Irish citizenship comes from my paternal grandfather who is from Roscommon. In the typical Irish style we now have cousins all over Ireland, Australia, England, New Zealand and the U.S.A. My hobbies include Improv Comedy, Horse Riding, and volunteering with my Sorority, Tri Delta. I am looking forward to meeting everyone throughout the festival!

Washington DC – Alison Wetterauw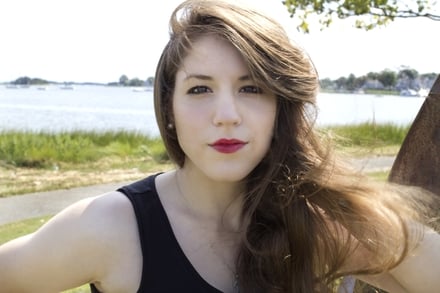 Hello! I'm Allison Wetterauw and I am excited to be the 2014 Washington, D.C. Rose! I am a 21-year-old student at The Catholic University of America (CUA) studying Media and Philosophy. During the school year, I'm a Resident Assistant for 56 female first year students in the dormitories. I have been Irish dancing since I was little and have competed at the World Championships several times. I still compete with my dance school, Broesler School of Irish Dance, I just haven't been able to give it up! I also play the violin and dabble in ukulele. In my free time I like to volunteer, my family has been raising dogs for the Guiding Eyes for the Blind for six years. Some of the dogs we have raised are now guiding people all over the United States! I'm involved with the Irish-American community in Washington, D.C. I am Vice President and founding member of the Irish Culture Club, the CUA Gaels, and Captain of the newly formed Irish Dance competition team, the Celtic Cardinals. I am also a member of the Irish Network DC. My love of my Irish heritage and culture come from the stories my family, with roots in Kilkenny and Cork, has passed down over the years.

Western Canada – Catharine Joyce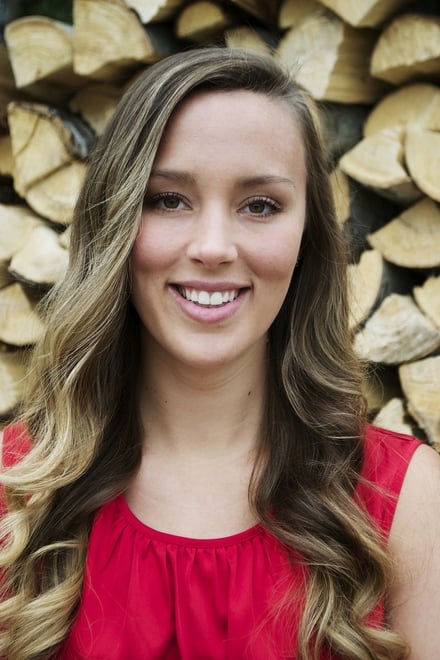 Hello! My name is Catharine Joyce, I am 26 and this year's Western Canada Rose. Born and raised in Fort McMurray (my Irish roots stem from Tipperary), I have lived most of my life in Western Canada but also had the opportunity to travel and live abroad. I have travelled most of Western Europe, lived in Edinburgh, Galway and Carlow. After my travels I returned to Canada, completed my education and graduated from the University of Alberta with a Bachelor of Commerce. I have a passion for sports and was fortunate enough to play both volleyball and soccer for my local community college. I currently work as a HR Generalist in Fort McMurray and am working towards my CHRP designation. I am passionate about my community, sport and my Irish heritage so in 2011, I assisted with forming the Fort McMurray Shamrocks GAA and the first ever ladies football team in Fort McMurray. The ladies are two time Alberta Champions! Go Shamrocks! In my spare time I enjoy playing sports, volunteering as treasurer for the Western Canadian County Board and VP for my local GAA club. I am honoured to be chosen as the 2014 Western Canada Rose and look forward to making new friends and creating lasting memories!