Check out the first of our video interviews from the RTÉ One new schedule launch with Bláthnaid Ní Chofaigh and the team from Ireland's Fittest Families. 
RTÉ One, Ireland's most popular channel, today launched an exciting new season of home-produced and acquired programming, with over 35 new shows plus 24 returning series.
The season will see over 600 hours of home-produced programming and over 90 hours of Irish drama, along with 13 new factual documentaries and five brand-new arts documentaries.
We're very excited to hear that The Imelda May Show has been green-lit and will return to our screens for a full series.
RTÉ One is definitely the place to be on a Sunday night with the long-awaited new series of Love/Hate and The Fall plus brand new three-part drama Charlie – starring Aidan Gillen and Tom Vaughan-Lawlor.
Other highlights include a two-part documentary series Women On The Inside which goes behind the walls of Ireland's women's prisons.
Whose Holiday is it Anyway? is a brand new show that will see parents hand over the power of their holiday plans and the entire holiday budget to their children.
There will be plenty of tasty treats on RTÉ over the coming months with brand new shows from Donal Skehan, Rachel Allen and a search for Ireland's next big supermarket food product in Taste for Success.
Speaking today Glen Killane, MD RTÉ Television, said: "As Ireland's public service multimedia organisation, RTÉ is committed to delivering the broadest range of value-for-money programming on RTÉ One. This season RTÉ One will deliver the best in Sunday night drama, landmark documentaries and big family entertainment. Ireland's biggest channel will be living up to its deserved reputation for quality programming mixed with the very latest, in-depth news and current affairs."
Acting RTÉ One Channel Controller Ryle Nugent said: "It is a challenging, competitive and exciting time for broadcasters in this country – and RTÉ One is the market leader. I'm genuinely proud of what we are unveiling today and confident that the programming on offer will both engage and entertain the Irish audience. RTÉ One is the number one channel in a crowded market. We aim to strengthen that position.
"This season we're offering viewers more exclusive programme content on RTÉ Player with new web exclusives and behind-the-scenes access on shows such as Ireland's Fittest Family and Fair City."
Here's a full rundown of new and returning programmes to RTÉ One this Autumn/Winter: 
Drama on RTÉ One
(NEW) CHARLIE
Charles J Haughey (Aidan Gillen) navigates the corridors of power from the Dáil to the grand salons of Europe as he does battle with political players both close to home and abroad. Produced by Touchpaper and Element Pictures, this three-part feature length drama is co-funded by the Broadcasting Authority of Ireland with the Television Licence Fee.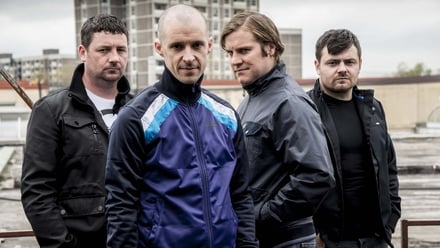 LOVE/HATE 
Love/Hate returns for a fifth season. Nidge (Tom Vaughan Lawlor) is once again king of all he surveys. The debilitating paranoia that grew from his guilt – over Darren, over Linda, everything he's done – has passed as he has narrowly avoided prison following Moynihan's surveillance operation.
FAIR CITY
Ireland's most popular soap celebrates its 25th anniversary this September with dramatic new storylines.
THE FALL
Gillian Anderson and Jamie Dornan return for a brand new series of The Fall. The second series picks up immediately where series one left off, with Detective Superintendent Stella Gibson (Gillian Anderson) in pursuit of Paul Spector (Jamie Dornan).
Factual on RTÉ One
(NEW) WOMEN ON THE INSIDE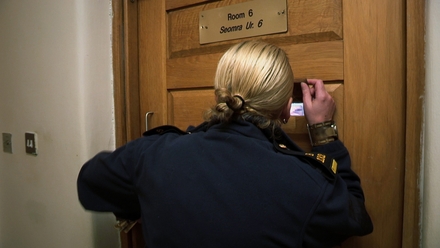 This new two-part documentary series, filmed behind the walls of Ireland's women prisons, depicts life inside, allowing us a rare glimpse into a world so few of us see. 
(NEW) SERVING JUSTICE – IRELAND'S PROBATION OFFICERS 
This landmark two-part documentary examines the day-to-day work of probation officers across Ireland, monitoring and rehabilitating a range of offenders, from minor criminals to high-risk offenders.
(NEW)  DÓNAL ÓG CUSACK – PRIDE 
Dónal Óg Cusack, three-time All-Ireland winning Cork hurler and one of our first high-profile sports personalities to come out, journeys throughout the country asking how much life in Ireland has changed for gay people in the two decades since the de-criminalisation of homosexuality.
(NEW) CLOSE TO EVIL
Close to Evil charts Bergen Belsen concentration camp survivor Tomi Reichental's quest to meet one of the women who held him in captivity in Belsen and to investigate her claims that she is 'a victim of victor's justice'. 
(NEW) UP AND UNDER: THE LIFE OF O'REILLY 
RTÉ's Business Editor David Murphy charts the highs and lows of Tony O'Reilly's remarkable career and speaks to those closest to him.
(NEW) WE NEED TO TALK ABOUT KEVIN 
This revealing documentary looks in-depth at Kevin McGeever's disappearance, examines his past and tells the sequence of events that culminated in his dramatic reappearance.
(NEW) BALLYFIN: THE STORY OF AN IRISH COUNTRY HOUSE  
This documentary tells the story of the history of Ballyfin, how it played an important role in the political, artistic and social life of nineteenth century Ireland, and how it was abandoned by its Anglo-Irish owners at the beginning of the twentieth century.
(NEW) POWER IN THE BLOOD 
In Power in the Blood, Ella McSweeney examines what makes Irish thoroughbreds such consistent winners.
(NEW) PORNATION 
This new two-part documentary series looks at the scale and impact of pornography consumption in Ireland and asks what it might mean for both adults and young people.  
(NEW) LIFE AFTER CARE
Life After Care follows the lives of a number of young people in the wake of state care. 
(NEW) THE ENTREPRENEURS
Filming all over the country, The Entrepreneurs finds out what makes Ireland's most dynamic and charismatic go-getters tick.
(NEW) THE INSIDERS 
From the opening up of Croke Park and the ending of Rule 42, the hosting of the Special Olympics, and the impact of the online travel revolution, we talk to the insiders intimately involved at turning points of Irish history.
(NEW) THE BEE
In this fascinating documentary, award-winning director Garry Keane meets some of the children from over 1,000 schools throughout Ireland who took part in the Eason Spelling Bee 2014. 
Returning: Crimecall, Ear to the Ground, Firefighters, The Science Squad, Eco Eye, What in the World, The EY Entrepreneur Of The Year Awards.
Arts on RTÉ One
(NEW) A POEM FOR IRELAND
What's your favourite Irish poem of the past 100 years? This autumn, RTÉ's The Works in association with RTÉ Radio 1's The John Murray Show launch a nationwide campaign to identify the best-loved Irish poem of the past century.
(NEW) MAN ON BRIDGE 
Man on Bridge tells the story of Arthur Fields, the legendary street photographer who stood on O'Connell Bridge in Dublin from the 1930s to the 1980s taking and selling photographs of ordinary people as they passed by. 
(NEW) THE BRENDAN BOY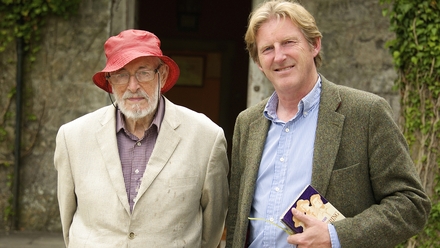 In this documentary, commissioned to mark the 50th anniversary of Brendan Behan's death, actor Adrian Dunbar sets out to distinguish the man from the myth.
(NEW) BEING JAMES GALWAY
An intimate and revealing documentary on the life, work and legacy of Sir James Galway, a genius and maverick in the world of classical music. 
(NEW) GRAY MATTERS
This new documentary explores the legacy of Irish furniture designer Eileen Gray who was for many years a forgotten figure in the history of Irish design. 
Returning: The Works, Bord Gáis Energy Irish Book Awards.  
Entertainment on RTÉ One
(NEW) THE IMELDA MAY SHOW
Filmed in front of a live studio audience, The Imelda May Show celebrates Ireland's love of music, hosted by the one and only Imelda May. The show will feature chat and live performances from legendary musicians and brand new acts from Ireland and around the world. The Imelda May Show will also feature exclusive additional broadcasts on the Ronan Collins Show on RTÉ Radio 1 and on RTÉ Player.
(NEW) WHAT'S ANOTHER YEAR: THE SHAY HEALY STORY 
Over a career that's spanned five decades, songwriter, broadcaster, journalist, author, documentary director and raconteur Shay Healy has added greatly to the gaiety of the nation. In this one-hour documentary Shay, along with friends, colleagues and family members, looks back on a long, distinguished and occasionally turbulent life and times.
IRELAND'S FITTEST FAMILY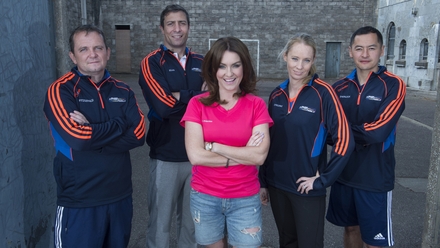 Following its hugely successful first series on RTÉ One, Ireland's Fittest Family is back. New coaches Derval O'Rourke and Jason Sherlock join Davy Fitzgerald and Kenneth Egan in the search for the country's fittest, fastest and strongest family. Plus RTÉ Player will have exclusive additional online content.
Returning Series: The Voice of Ireland, The Late Late Show, Irish Pictorial Weekly, The Saturday Night Show, Mrs. Brown's Boys, Fleadh Cheoil Na hÉireann, All-Island School Choir Competition, Winning Streak, Up For The Match, People of the Year Awards. 
Lifestyle on RTÉ One
(NEW) WHOSE HOLIDAY IS IT ANYWAY?
Whose Holiday is it Anyway? is a brand new show that will see parents hand over the power of their holiday plans and the entire holiday budget to their children.
(NEW)  DOMESTIC DIVAS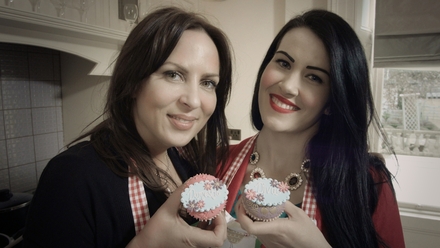 Aisli Madden and Cat Lawlor are on a mission to help the helpless, to demonstrate basic life skills that came so naturally to our parents' generation but not so easily to 20 to 30-somethings. 
(NEW) TASTE OF SUCCESS
RTÉ, in association with Lidl Ireland, has launched a nationwide search to find Ireland's next great supermarket food product.
(NEW) OPERATION TRANSFORMATION CHRISTMAS SPECIAL 
After seven series and almost 40 leaders, we take a look back at the growth of Operation Transformation. 
(NEW) THE SPEECH 
The Speech is a life-affirming series that follows people overcoming their fear of public speaking with the help of a celebrity speech coach. 
(NEW) KITCHEN HERO: FEAST
In each episode Donal Skehan visits a different county and cooks a feast using ingredients from three local food producers. 
(NEW) THE HOMELESS CHOIR  
Led musically by David Brophy, former principal conductor of the RTÉ Concert Orchestra, this brand new three-part series for RTÉ One follows the creation of Ireland's first homeless choir.  
(NEW) RACHEL ALLEN: ALL THINGS SWEET 
In Rachel Allen: All Things Sweet, Rachel conjures up everything from cakes for elevenses to perfect treats for afternoon tea, children's cakes and dinner party centre pieces.
(NEW) DARINA ALLEN & RORY O'CONNELL CHRISTMAS SPECIAL 
Ballymaloe legend Darina Allen teams up with her brother and co-founder of the famous cookery school, Rory O'Connell, for this Christmas Special.
Returning Series: The Design Doctors, Operation Transformation, Getaways, Today, At Your Service, Neven Maguire: Home Chef, Room to Improve
Irish Language

(NEW) Ó CHÚIL AODHA GO hÓILEÁN Í (From Coolea to Iona)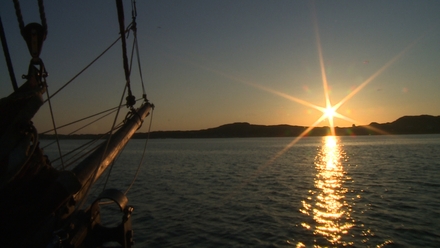 This intimate documentary follows the life of the legendary Cór Chúil Aodha (The Coolea Men's choir) over a two-month period.
(NEW) OÍCHE NA GAOITHE MÓIRE
Through dramatic reconstruction, state-of-the-art visual effects and specialist interviews, this documentary brings to life the most terrifying night in pre-famine Irish history, 6th January 1839.
Returning series: GLIONDAR, SCANNAL, ABHAINN 
Religious

(NEW) ONE MILLION DUBLINERS
One Million Dubliners reveals the often unspoken stories from Glasnevin Cemetery of ritual, loss, redemption, emotion, history - and the business of death.
(NEW) A PARTING GIFT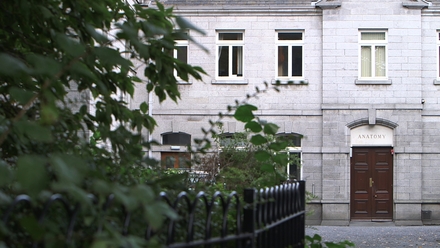 A Parting Gift secures unprecedented access to tell the story of the Body Donation Programme at Trinity College, Dublin.
(NEW) GUESS WHO'S DEAD 
Presented by Ardal O'Hanlon, this documentary explores the changing life of the Irish Death Notice: a simple calling card for family, friends and communal mourning.  
Returning Series: The Moment of Truth, Joe Duffy's Spirit Level
RTÉ News & Current Affairs
RTÉ News is available 24-hours-a-day on the RTÉ News Now channel and on the RTÉ News Now app and at www.rte.ie/news. On RTÉ One, the new season will feature the latest Irish and International news and analysis across Prime Time, Morning Edition, Nationwide, Oireachtas Report, Leaders' Questions, and the One O'Clock, Six One and Nine O'Clock News programmes.