Writer Roddy Doyle and actor Pierce Brosnan have paid tribute to the late Robin Williams.
The Commitments writer Doyle posted a passage of dialogue on his Facebook page yesterday.
Read the humorous and moving tribute below.
Warning: This tribute features some typically robust Doyle language
-See Robin Williams killed himself.
-Hard to believe.
-Yeah.
-To accept, like.
-Yeah.
-Mork an' Mindy.
-Hated it.
-Me too. Fuckin' hated it.
-Nanu fuckin' nanu.
-Load o' shite.
-Of course, we didn't know he was a comedian.
-Not back then, no. No videos or internet.
-We'd no idea he was fuckin' brilliant.
-Then - d'yeh remember Good Mornin' Vietnam?
-GOOD MORN-ING -
-Shut up, fuck sake. You'll get us barred.
-VIET-NAAAM - ! Great fuckin' fillum.
-But it wouldn't've been great if he hadn't been in it.
-That's true.
-Mrs Doubtfire.
-Class.
-I ended up fancyin' him, a bit.
-Only in the fillum.
-'Course - yeah. Only when he was a woman.
-He was in some great fillums an' a lot tha' weren't crap only because he was in them.
-The best but - . Have yeh seen Happy Feet?
-Ah, Jesus. Lovelace.
-No - the other one. He played two different penguins.
-Ramon.
-'Let me tell something to joo.'
-Brilliant.
-'Let me tell something to joo.'
-You nearly have him.
-I watch it with the grandkids - Jaysis - once a week.
-All that happiness. But he didn't want to live annymore.
-'Let me tell something to joo.'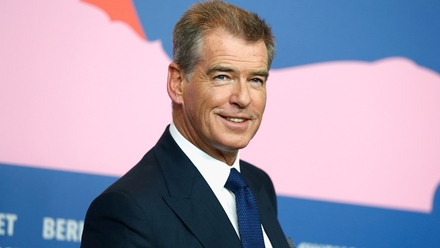 Pierce Brosnan, who starred alongside Williams in the classic 1993 film Mrs Doubtfire, also paid tribute to the late actor on his Facebook page.
He wrote: "Dear Robin...you made me laugh like no other...You bedazzled the world with your brilliant genius. Mrs Doubtfire and you will forever be in my heart, and the memory of you good man, shall remain constant through out my days.
"It was a joy to work with you on a film that will be passed on from generation to generation. And to your loving family I extend my deepest heartfelt sympathies and prayers. Peace be with you. Pierce."