Walter (9.00pm BBC One) is a new comedy police procedural, starring Adrian Dunbar as a financially strapped and somewhat besieged policeman. Imagine… Rod Stewart: Can't Stop Me Now (9.25pm BBC 4) lasts 90 minutes and is hosted by Alan Yentob, interviewing the singer at homes in Beverly Hills and in Essex.RDS Horse Show (1.45pm RTÉ One/5.40pm RTÉ Two) is hosted by Tracy Piggott.
Walter
9.00pm BBC One
Pilot for new comedy drama series. Adrian Dunbar plays detective Walter Gambon of the title, a decent, but somewhat hassled and financially strapped police detective who has just had a new and much younger boss imposed on him. The sudden death of serving detective, Di Dick Romney means Gambon must take over his case load. With help from the attractive young DC, Anne Hopkins, Gambon manages to make a breakthrough in one of the cases left unsolved by Romney. The hunt involves a Greek drug lord and his gang. Meanwhile, at home, Walter struggles with being a single father to his troublesome teenage daughter.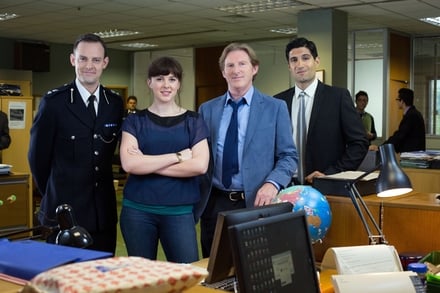 Imagine… Rod Stewart: Can't Stop Me Now
9.25pm BBC 4
90 minute film, first shown last year and part of a suite of Rod-related programmes airing tonight. Alan Yentob visited Rod Stewart at his homes in Beverly Hills and Essex and talked to his friends and family, including all eight children, who are aged from two years old to 50. There was something about the sound of those early Faces records, singles like Stay With Me and You Wear it Well, they had some kind of pre-digital warmth, something rackety, cheeky and endearing about the sound. Every Picture Tells A Story -  a truly brilliant, deeply considered solo album - had the same credibility. The record attracted the same respect in the summer of 1972 as, say, a new album by Elbow. However, it all got smooth and bland around Atlantic Crossing and it's been rapidly downhill ever since in terms of anything decent. So, beginner's genius and about 40 years of a career that is at best average. That American songbook stuff was laughable (all the way to the bank.)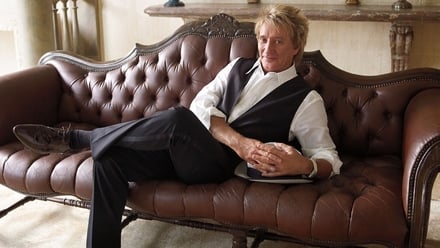 RDS Horse Show
1.45pm RTÉ One/5.40pm RTÉ Two
Tracy Piggott (pictured below) is joined by Robert Hall and Comdt Tom Freyne, Chief Instructor, Army Equitation School for live action from the RDS Dublin Horse Show including the Aga Khan Nations Cup. The principal event is the Furusiyya Fei Nations Cup, from 3.00pm. That's following the arrival of President Michael D Higgins and the Parade of Champions. Later on in the sport genre, check out the new show (started last week) Thank GAA It's Friday, 8.30pm, RTÉ Two, which celebrates our national games not just in parishes here at home but all around the globe.