George Clooney and Amal Alamuddin have obtained their marriage licence in London, it has been reported.
A photo published by Dlisted shows a legal notice of the couple's names at London's Chelsea Old Town Hall.
The notice must be displayed publicly for 16 days before they can officially wed according to British law, and the licence is then granted for 12 months.
The notice lists the wedding's location as Italy, where Clooney owns a home on Lake Como.
Clooney and Alamuddin's engagement was revealed in April 2014.
The Monuments Men star was previously married to actress Talia Balsam for four years until their divorce in 1993.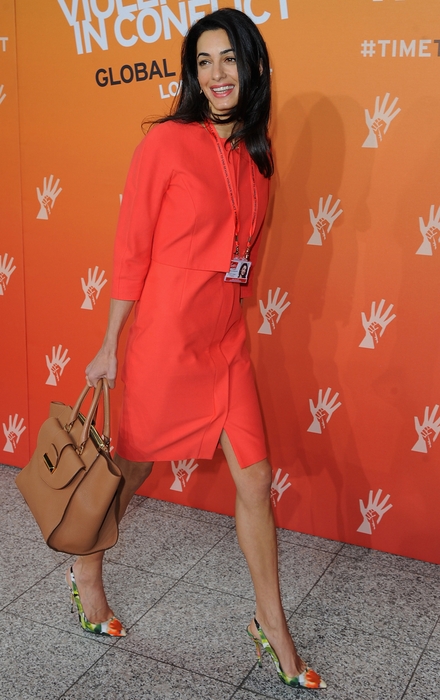 Amal Alamuddin