Ami James, star of TV show Miami Ink, tattooed Kerrywoman Ellen Griffin live on air on 2fm yesterday.
Ellen from Castlegregory already has four tats but she added a Mexican Sugar Skull design to her thigh courtesy of world renowned inker James after she was picked from a nationwide search on 2fm show DriveBy with Colm Hayes.
"Ellen had a few bad tats over the years and her idea for a new tattoo fitted perfectly into Ami's style," says Colm. "It was only after we'd chosen her that she told us she'd actually met Ami in Florida when she was 14 and it had been a dream for her to get an Ami James tattoo.
"It was the craziest DriveBy show ever," Colm added. "We set up a massage table in the control room and Ami worked away surrounded by photographers, RTÉ staff, on-lookers, Ellen's brother and the DriveBy team. Now that was one weird show but we loved every moment of it."
The Miami Ink team are currently in Cork where James is launching the newest branch of his Love Hate Social Club.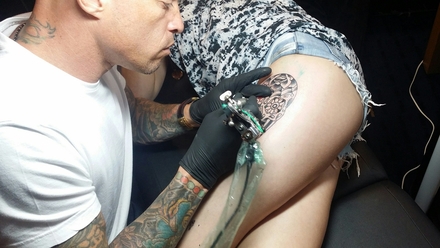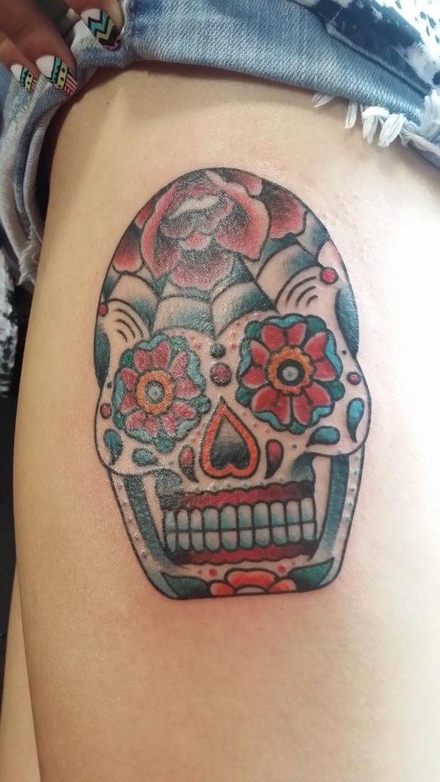 Below: DriveBy's Colm Hayes with 2fm competition winner Ellen Griffin