The MTV presenter broke up with him two years ago, just before she ventured to Australia for ITV2, to present I'm a celebrity, Get Me Out of Here.
According to the Irish Daily Star, Danny from the hit band, The Coronas, found therapy in 'gigging'.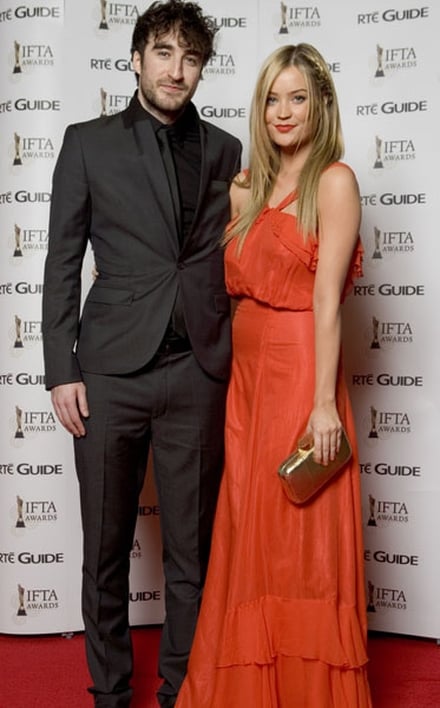 'When I did go through the break-up, at the time we were touring around Europe just after it happened, and thank God for that," he said.
"It definitely made it a bit easier for me that we were on tour and busy and getting that therapy every night playing music.
"Even though all the songs were about the person I had just broken up with, it was still okay. I would have moments like that where I was a bit emotional for a bit of a song. But you get on with it and thankfully the gig gets you through it."
However, these days he says that while some songs are still bittersweet he thinks of them differently now.
"Sometimes I look back at songs that were happy songs about the start of the relationship and they are bittersweet," he said.
"I look at them from a different angle now. I think, 'Oh God, that was nice when I felt that way. I thought everything was so simple.' But I think that's just the price you pay as a songwriter."
Danny says he will never write about 'politics', that he always wants to be totally 'honest' with his lyrics.