24: Live Another Day actress Emily Berrington has spilled the beans on working with The Inbetweeners cast - James Buckley, Simon Bird, Joe Thomas and Blake Harrison -on their new movie, insisting that they become closer to their characters when they're all together.
Speaking to the Mail on Sunday newspaper's You magazine, Emily said: "It's odd because individually all four Inbetweeners are totally different from their characters. They all have wives or long-term girlfriends and there were even baby Inbetweenies on location with us.
''But when they are together as a group filming they are amazingly similar - James Buckley, for example, thinks there is nothing funnier than breaking wind and Joe Thomas is famous for eating disgusting things.
''One day on set I would a dead cockroach on the floor and I said to Simon Bird, 'Yuk, look at that', and he went, 'I reckon we can get Joe to eat it.' ''
Emily further explained that female fans of The Inbetweeners will love the second movie, adding: ''Being a teenage girl is a traumatic, confusing, oily-skinned experience and it's great to see that from the perspective of a teenage boy you were probably a goddess whose whole life seemed sorted.
''I think that's what women like about 'The Inbetweeners!' ''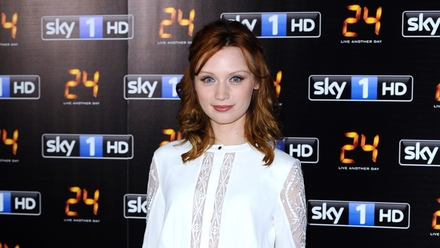 Emily Berrington