She used to be allergic to wedding cake but Mila Kunis has said that her attitude to marriage changed when she found the love of her life with her fiancé and former That 70s Show co-star, Ashton Kutcher.
In an interview with W Magazine, Kunis revealed that her first kiss with Kutcher was during an episode of the show. "We all get movie star crushes, I'm marrying mine." she said.

"My first real kiss was with him on the show. And then when That 70's Show had a prom, my date for the prom turned, out to be my fiancé. There's no question that he's seen the worst. I find that comforting."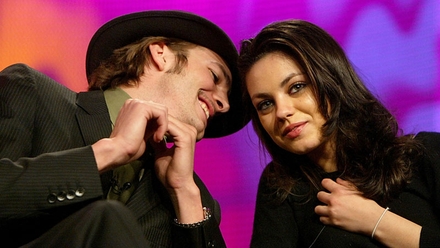 Kunis is now pregnant and engaged to get married but she says her big day won't be a lavish and extravagant affair. "Now my theory on weddings is: Don't invite anyone," she said. "Do it privately and secretly. My parents are okay with that. They're just excited that I said yes."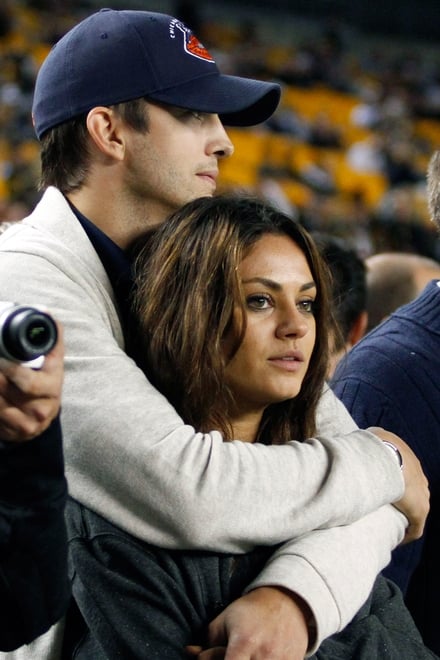 Kunis also told W that she's ready to put show business on the back-burner for motherhood and that acting was a hobby that turned into a career.
"To me, this job has always been a hobby that turned into a great profession, but I don't eat and breathe acting. I'm sure Meryl Streep has a very different point of view. But I'm excited about being a full-time mom."
And here is that first kiss