Aiken Promotions, the company hoping to bring Garth Brooks to Ireland for planned concerts in Croke Park, has issued a strongly-worded statement defending itself against accusations of "recklessness" and describing the treatment of Brooks as "scandalous".
In the statement which was issued last night (July 7), Aiken said: "Garth Brooks' response to the licence for the 3 rather than the 5 concerts was not an ultimatum, it was simply an expression of genuine concern for his fans.
"The complete misrepresentation of Garth Brooks as a person and as an artist is ill informed and is scandalous."
Aiken Promotions also claimed that Dublin City Council's decision not to grant permission for two of Brooks' planned five concerts in Croke Park came as "a complete shock".
The company also defended itself against ongoing criticism surrounding the handling of its application for licences for all five concerts.
The statement said: "If Aiken Promotions have been 'reckless', then the process itself is 'reckless' and any perceived 'recklessness' by Aiken Promotions must equally apply to a Council that did not advise Aiken Promotions not to proceed with the 5 concerts when they were informed."
It continued: "Comments such as 'reckless behaviour' besmirch the reputation of a company that for 53 years have made a significant contribution to the culture and economy of Ireland."
In the statement Aiken Promotions also said it: "welcomes the decision of the City Council to support the motion to ask the City Manager to reconsider his position on granting permission for 5 Garth Brooks concerts. However, we would like to make the following points.
"At all times Aiken Promotions followed the process as laid down under the event licensing procedure."
The statement said the company believes the decision by council officials was "not correct".
It added: "The demand for tickets for The Garth Brooks Comeback Special Event was unprecedented, selling almost one entire show to audiences from outside Ireland.
"Aiken Promotions has always acknowledged that 5 concerts would have an impact on the community. In our experience this impact is always reflected in the conditions applying to the licence, as it is in every event.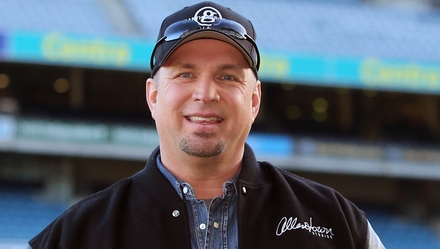 Garth Brooks flew into Ireland last January to announce comeback shows in Croke Park
"Immediately after the licence decision Aiken Promotions sought alternatives that might facilitate the two cancelled shows. However this show has been specifically designed for Croke Park and it was unsuitable to any other venue.
"We also looked at sites such as Phoenix Park but these sites were not feasible because of the 10 week requirement for the licensing process.
"We have responded to a range of facilitators and politicians in an attempt to find a way of presenting the 5 concerts. These approaches have not been encouraged by Council Officials."