Speaking to RTÉ Ten, a spokesperson for Castle Oliver Hotel has confirmed that Kim Kardashian and Kanye West have paid their honeymoon bill after their short stay in Ireland.
Kim Kardashian and Kanye West checked into Castle Oliver hotel, Ardpatrick, Co. Limerick for their honeymoon back in May. Reports surfaced about them having not paid their bill and that they were dissatisfied with their honeymoon in Ireland. A spokesperson told RTÉ Ten from Castle Oliver said, "I would like to confirm we have been paid, via our agent as normal."
Speculation surrounding why the couple left the hotel went into overdrive. According to the website RadarOnline, the couple had left the hotel due to poor network coverage on their mobile phones and they felt the family run castle was 'too big'.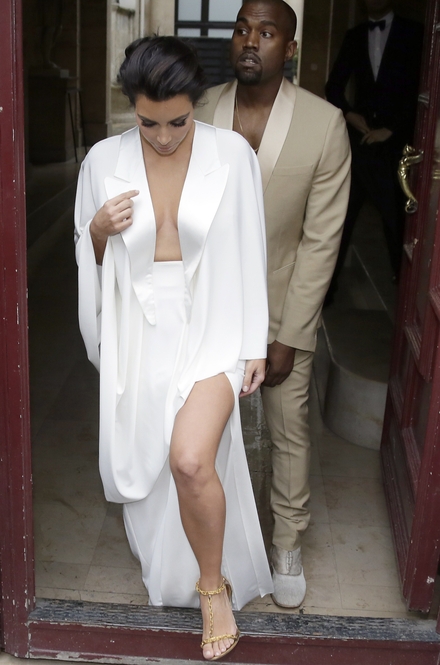 A hotel insider also said that they had requested a list of specific items to ensure they were satisfied with their stay. This included food, champagne, flowers, special bathrobes and candelabras. The estimated cost of the requirements was almost €10,000 before they checked in.
Despite this speculation it was noted that they were extremely generous on their biking adventure in Ballyhoura, tipping the mountain biker €1,000.
The couple were reported to have come here due to Ireland's reputation of autonomy for celebrities.
Despite reports that they did not enjoy their stay in Ireland, Kim tweeted her contentment with both Ireland and Prague on her return from her trip.
Had the best most relaxing romantic honeymoon in Ireland & Prague! Missed my baby girl so much! Excited to be home to squeeze her so tight!

— Kim Kardashian West (@KimKardashian) June 2, 2014