Ariana Grande and Iggy Azalea made chart UK history today with their collaboration, Problem, becoming the first UK Number One single based on sales and streaming combined.
The song, which also debuted at the top in Ireland on Friday, is the first Number One to be based on physical and digital sales and, for the first time, streams from the likes of Spotify, Deezer, Napster, O2 Tracks, Xbox music and Sony's music unlimited.
One single sale equates to 100 streams. Problem had a combined 'chart sales' figure of 113,000 to hit Number One.
IRMA, The Irish Recorded Music Association, is currently reviewing the way it compiles the Irish singles and album charts.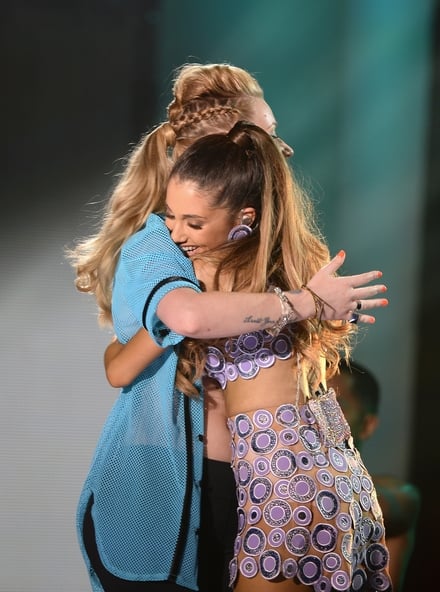 This is a milestone in Ariana Grande and Iggy Azalea's career. "Congratulations to Ariana Grande and Iggy Azalea for claiming this landmark number one. This is a big week for the officials singles chart -and we are delighted that it is such a big week for them too," said Martin Talbot, Cheif Executive of the Official charts company.
Problem pushed former Number One, Ella Henderson's 'Ghost' into the number two position. The track was streamed over a million times in the past week. Ed Sheeran is topping the official Album Charts with 'X', which last week became the fastest selling album.