Snow Patrol are very happy for Johnny McDaid and Courteney Cox on their engagement.
Speaking to RTÉ TEN, band member Jonny Quinn, said, "We're very happy for them, she's great, Courteney's amazing. We all know she's very down to earth, being the superstar that she is."
Bandmate Jonny Quinn joked about finding out about them allegedly getting married from the press last year. "I used to ring him up and say I'm not going to find out [your married] from the Daily Mail, am I?
Mc Daid proposed to Cox on her 50th birthday at Turks and Caicos. They are expected to have a small and intimate ceremony.
Courteney Cox's former husband, David Araquette has also announced his engagement. He has been dating Christina McLarty on and off since 2011.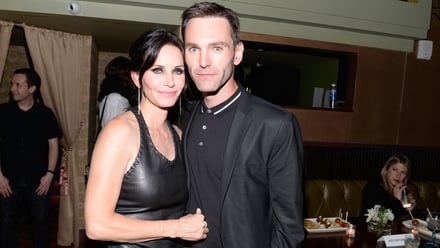 The happy couple