The Frames played a three-hour set in Dublin venue Whelan's last night (June 30) with lead singer Glen Hansard declaring an open bar for the 450-capacity audience.
Members of the veteran Dublin act flew in from New York and Chicago to play the one-off show, the band's first public performance in several years, to mark the 25th anniversary of Whelan's.
Danny O'Reilly from The Coronas joined The Frames on stage for a version of Heyday by the late Mic Christopher, while Mundy, The Lost Brothers and Lisa O'Neill also sang a verse each of The Auld Triangle.
Three songs into the epic set, Hansard announced that he would cover the bar tab for the audience for the entire gig.
The Frames have a long-running relationship with Whelan's having first played there in 1991. They last played the venue at a private gig for Hansard's birthday last year.
Whelan's will continue to mark its 25th anniversary with more celebration shows throughout the year/
Check out our gallery of last night's show. All pictures by Dara Munnis.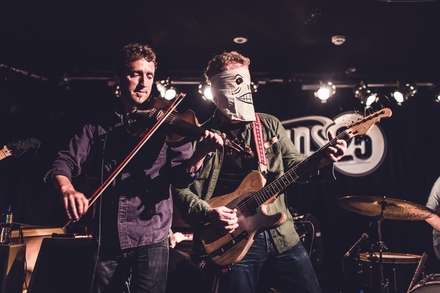 Masked and anonymous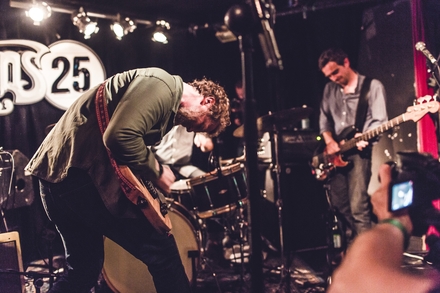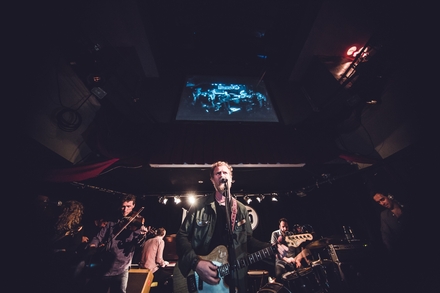 The Frames returned to their old stomping ground of Whelan's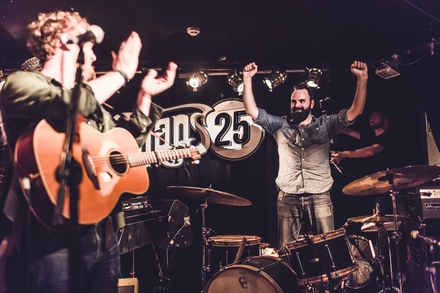 Drummer Graham Hopkins