Kylie Minogue says that the icy weather and the contestants' tears on The Voice was part of the reason why she dumped the UK version of the show for the sunnier climes of her native Australia.
In an interview with the Sydney Morning Herald, she spoke about the different approaches to the series in the UK and Australia.
"We were in Manchester in a nice studio, but it's smaller and it's darker and it's 4pm, icy cold." she said in reference to the blind auditions for the UK version.
"When we started to film the blind auditions [in Australia] it was January, so it was a beautiful day. It's a blue sky, everyone's happy, you're walking around cheerful in your songs."
Her preference for the better weather, the glitzier approach and the less emotional approach on the Australian version of the talent contest is part of the reason why she has opted out of the new season of The Voice UK.
Kylie also said there were "more tears" around the UK show, even from the staff.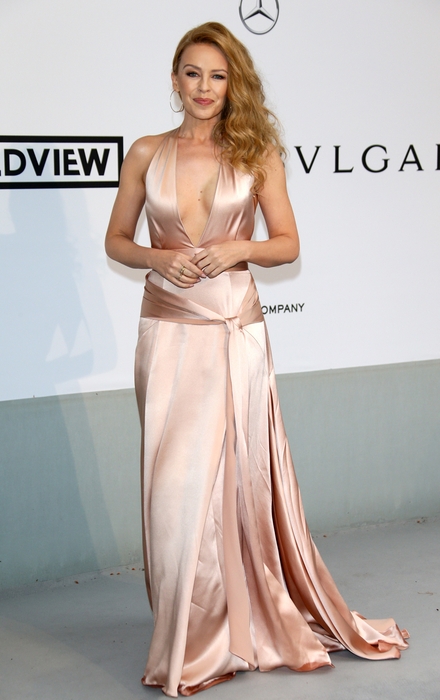 "For example my team, it feels like we don't see them for weeks. But at the end of the day we get the gossip and the fallout from everything we've filmed that day and my security guy would say, 'Don't do that again, I was in floods of tears', especially in the blind audition when people don't make it through, but I felt like there was less of that here.
"I don't know that it's scripted that way, it's just the atmosphere or maybe I have a particularly sensitive security guy in England."
She also spoke about how she felt the glitz, glamour and standards were a lot higher in Australia. 
"Apart from [being great] because I'm home, here it feels much more of a commercial show, more spectacular, almost gladiatorial. It's kind of bigger and glitzier . . . with a much smaller population . . . [we] do it much bigger and I have to say the quality of the contestants is pretty extraordinary."