We thought we couldn't love Paul Rudd any more - then this video happened.
The Anchorman star appeared on The Late Show with David Letterman where he opened up about visiting Donegal for a friend's stag back in March.
Rudd and a few more well-known faces, including, Game of Thrones actor Peter Dinklage, Blue Jasmine's Bobby Cannavale and former Walking Dead actor Dallas Roberts had a blast while spending a week in Donegal.
Watch Rudd reminisce about his Ireland trip, including a hilarious story about wearing an Irish football jersey in a Killybegs pub, below.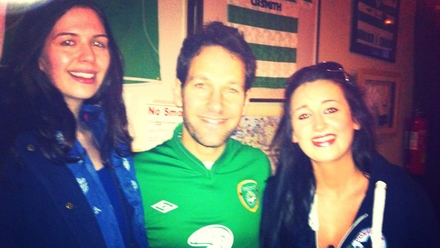 Paul Rudd wearing his football jersey with fans in Donegal