The original line-up of seventies' prog rockers Genesis has reunited for the first time in 40 years for a new BBC documentary film.
Tony Banks, Phil Collins, Peter Gabriel, Steve Hackett, and Mike Rutherford got together for the first time since 1975 to talk about their song writing as well as the emotional highs and lows of being in Genesis.
The film will also feature previously unseen archive material and rare performance footage Transmission date is still to be confirmed.
Genesis formed at Charterhouse public school in Britain and began their musical journey with folk-influenced songs, moving through the prog rock years, with huge-selling albums like Foxtrot and The Lamb Lies Down on Broadway.
After Gabriel departed as the lead singer in the mid-seventies to launch a hugely successful solo career, Collins took over on vocals and Genesis developed into a more pop-oriented trio.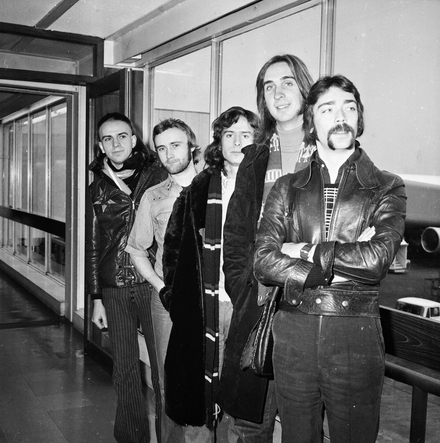 The original line-up of Genesis