Former Emmerdale star Sheree Murphy is set to make a cameo appearance in Neighbours, it was announced today (June 16).
The British soap star, who is married to Australian football player Harry Kewell, said it was a "dream come true" to film a guest role on the series.
Murphy is set to play British businesswoman Dakota Davis for her six-week stint on the Aussie soap. Dakota is an old flame of one of the show's male residents, and she hasn't quite recovered from their break-up.
The actress said she considers Melbourne a second home, having lived there with her family from 2011 to 2013.
In a press release, Murphy is quoted as saying: "I just feel like I'm coming home again. To be able to work in Melbourne for such an iconic soap is a real dream come true. Melbourne is a fantastic city with great weather, people and restaurants, what more could you need."
Murphy's scenes in Neighbours will air from October.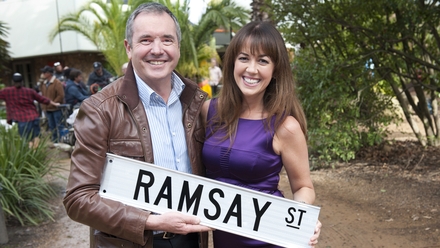 Alan Fletcher welcomes Sheree Murphy to the Neighbours set