Sandra Bullock was awarded with the Decade of Hotness honour on Saturday (June 7) at the Spike TV's Guy Choice Awards.
The Gravity star was joined on stage by three of her leading men, Matthew McConaughey, Keanu Reeves and Hugh Grant, as she picked up the award, a bling tiara, sash and a bouquet of red roses.
The 49-year-old actress chose a hot pink strapless mini dress and black strappy sandals to collect the honour, wearing her hair in loose waves.
Bullock joked with her former co-stars on stage, appearing to bow in front of them, and gave Grant a hug before he had handed over the award, a set of gold 'mantlers'.
Spike TV describes the Guys Choice awards as everything a typical award is not - calling it "a hilarious, unpretentious, heartfelt event where comedy is king and the world's greatest stars (past and present) align to toast the mega-spendour of all things GUY."
McConaughey, who starred alongside Bullock in 1996's A Time To Kill, won the Guy Of The Year award at the star-studded event, which was also attended by his wife Camila Alves, Aaron Paul, Andy Samberg, Cameron Diaz, Mark Wahlberg, and Jessica Alba.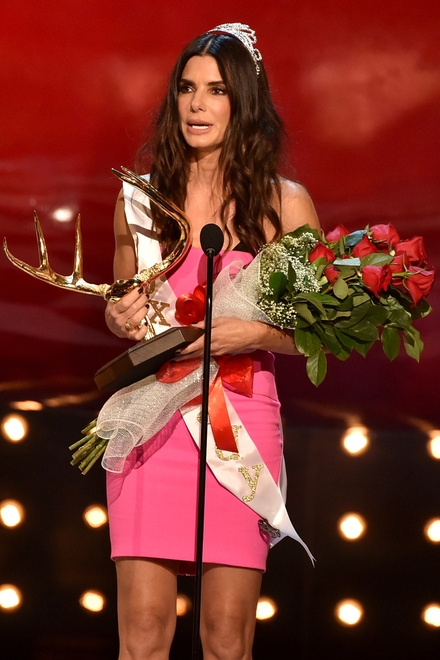 Sandra Bullock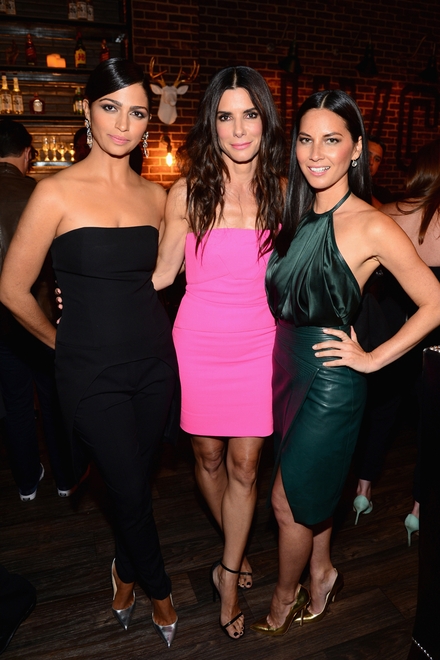 Camila Alves, Sandra Bullock, Olivia Munn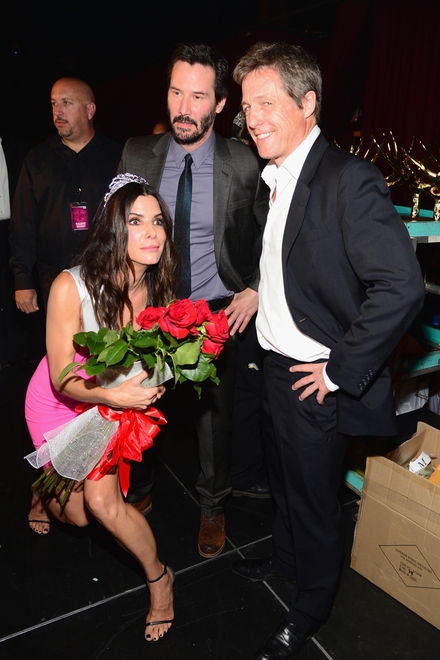 Sandra Bullock with her leading men Keanu Reeves and Hugh Grant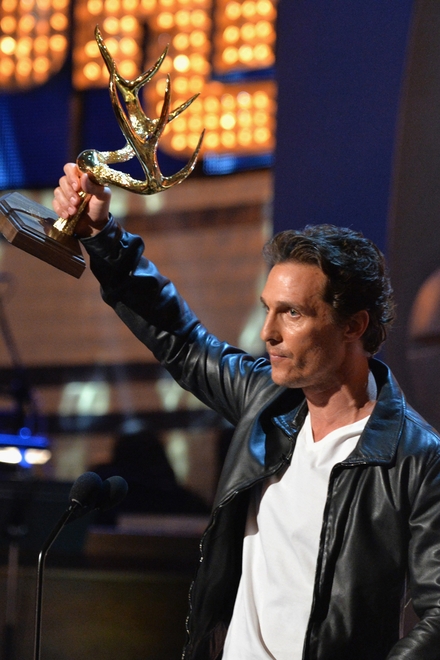 Matthew McConaughey with his Guy Of The Year gong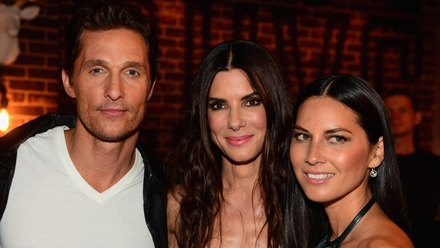 McConaughey, Bullock and Munn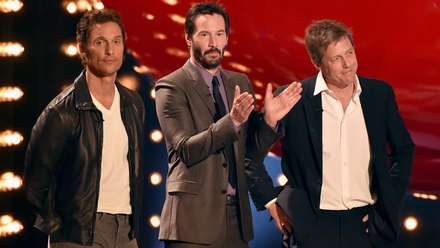 McConaughey, Reeves and Grant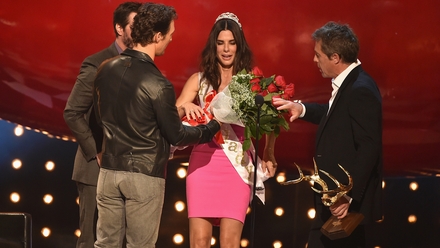 McConaughey, Reeves and Grant present Bullock with her award, roses and giant sash