Antonio Banderas and Melanie Griffith are set to divorce after 18 years of marriage, they have announced.
The Hollywood couple confirmed the news in a statement, saying: "We have thoughtfully and consensually decided to finalise our almost 20 years' marriage in a loving and friendly manner, honouring and respecting each other, our family and friends and the beautiful time we have spent together."
The actors, who are parents to 17-year-old daughter Stella, first met on the set of the romantic comedy Two Much in 1995.
They tied the knot in in London on May 14, 1996.
TMZ first broke the story of their split, publishing legal documents in which Griffith cited "irreconcilable differences" as the grounds for divorce.
The date of their separation is unknown, but a sources connected to the couple told TMZ that the split is amicable.
This marriage was the second for Banderas and the fourth for Griffith.
She was previously wed to Steven Bauer and twice to actor Don Johnson, with whom she has daughter Dakota Johnson.
Banderas separated from his first wife Ana Leza in May 1995.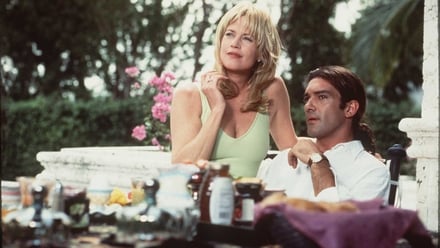 Melanie Griffith and Antonio Banderas pictured for their comedy Two Much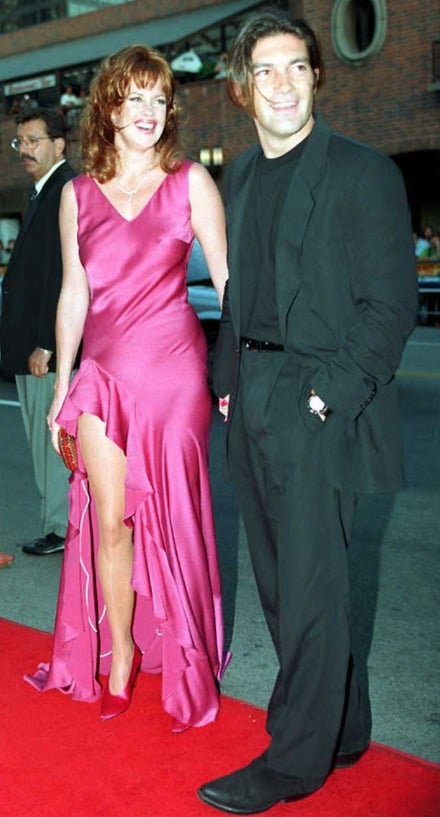 Griffith and Banderas photographed at the premiere of Desperado in 1995