RTÉ Sport has announced details of its 2014 FIFA World Cup coverage across television, radio, online and mobile, and will provide live coverage of all 64 games across RTÉ Television and online and on mobile on RTÉ.ie and RTÉ Player.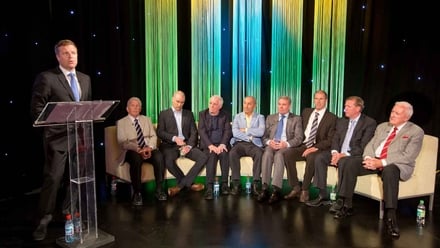 Over 180 hours of television coverage will be broadcast on RTÉ including 56 live games from Brazil with eight end-of-group games streamed live on RTÉ.ie and RTÉ Player.
The 2014 FIFA World Cup will see the return to our screens of Après Match and, as well as appearing throughout the tournament, the comedy trio will present the 3rd place play-off on Saturday 12 July.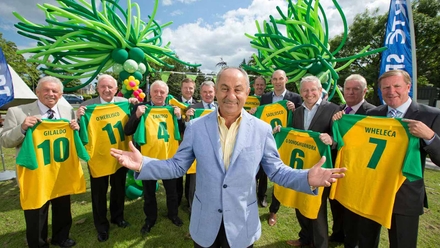 Speaking at the launch, Acting Group Head of RTÉ Sport, Cliona O'Leary, said: "The whole world comes together to experience the World Cup and we are delighted to bring RTÉ audiences all of the action from Brazil, the very best analysis and a whole lot more, no matter where or how they choose to watch or listen.
"Whether it's High Definition games on RTÉ television - with the best team of commentators and analysts in the business - live streaming on RTÉ's digital platforms, news and updates across RTÉ radio or the antics of the Après Match team, RTÉ will be there for all of the drama and excitement - and the audience won't miss a kick of a ball."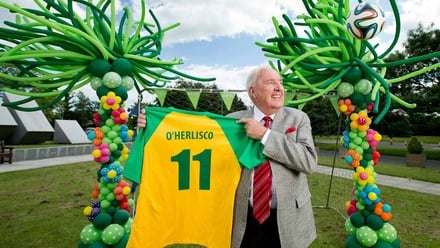 Fans will also be kept up to date with the latest news from Brazil with live bulletins throughout the day on RTÉ Radio 1 and RTÉ 2FM, and the final will be broadcast live on RTÉ 2FM.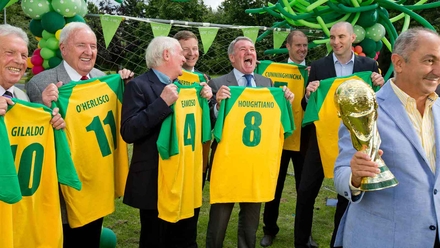 Three new panellists, former Celtic manager Neil Lennon, Spurs goalkeeper and former US international Brad Friedel and Real Madrid coach and former Republic of Ireland under-21 coach Paul Clement, have also been added to the analyst line-up.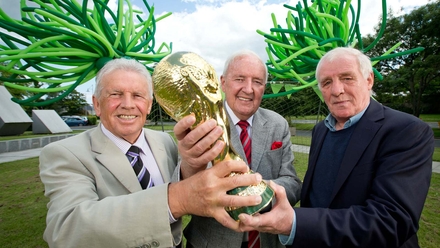 Match reports, statistical analysis, features and galleries will be uploaded daily from RTÉ staff in Dublin and Brazil and there will be live updates via @rtesoccer on Twitter, as well as the highlights of RTÉ's post-match analysis via the RTÉ Sport YouTube channel.
Click here for more information and to follow all of the updates on the 2014 FIFA World Cup coverage