Pulp Fiction stars Uma Thurman and John Travolta and director Quentin Tarantino were all in attendance at a special screening of the classic American crime film at the Cannes Film Festival on Friday May 23.
The screen legends arrived on the red carpet to mark the 20th anniversary of Pulp Fiction's Palme d'Or win.
Speaking at a press conference on Friday, Tarantino said that of all his career achievements, he is most proud of his 1994 Cannes win.
He said: "Of all the trophies that I have won, it's the one that has the biggest place of honour inside of my house.
"It's the one I want another one of maybe someday, before they turn out the lights."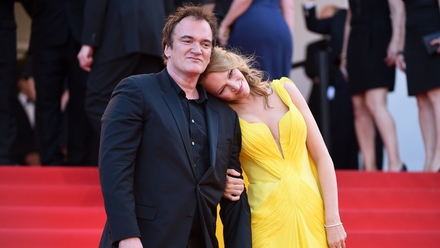 Friends forever - Quentin Tarantino and Uma Thurman