America Ferrera has spoken about the man who tried to crawl under her dress at the Cannes Film Festival saying 'it felt like a crazy weird dream'.
The actress was on the red carpet at the film premiere for How To Train Your Dragon 2 when a man attempted to get underneath her dress.
Speaking to Vulture after the incident Ferrera said: "I don't even know what happened. I feel something behind me, and there's this guy under my dress, and then two guys drag him away. Of all the things I prepared myself for, that was not one of them.
"It felt like a crazy weird dream. It was like, I was at Cannes in my dream. I was on the red carpet and Cate Blanchett was next to me, and then some guy jumped under my dress."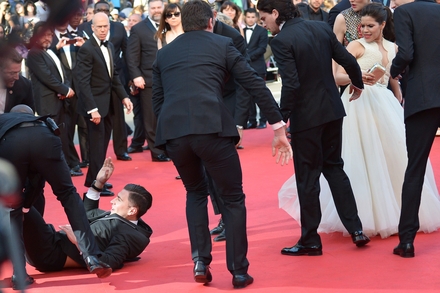 The man is removed by security as Ferrera and How To Train Your Dragon 2 co-stars Kit Harrington and Cate Blanchett look on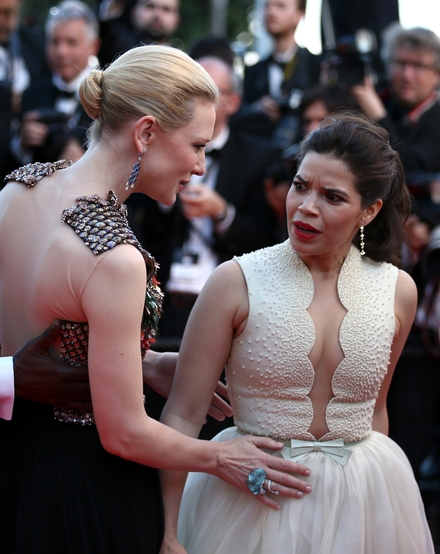 Cate Blanchett checks to make sure Ferrera is ok after the incident