Jennifer Lawrence and the cast of The Hunger Games: Mockingjay were at the Cannes Film Festival yesterday for the film's festival premiere.
Lawrence, who plays the lead role of Katniss Everdeen in the franchise, was joined by co-stars Liam Hemsworth, Josh Hutcherson, Sam Claflin, Donald Sutherland and Julianne Moore for a photocall ahead of the premiere and the stars later walked the black carpet before the film's viewing.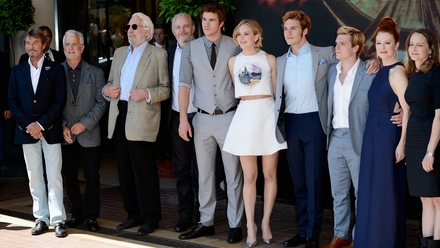 The cast of The Hunger Games: Mockingjay posed for photos at the 67th Cannes Film Festival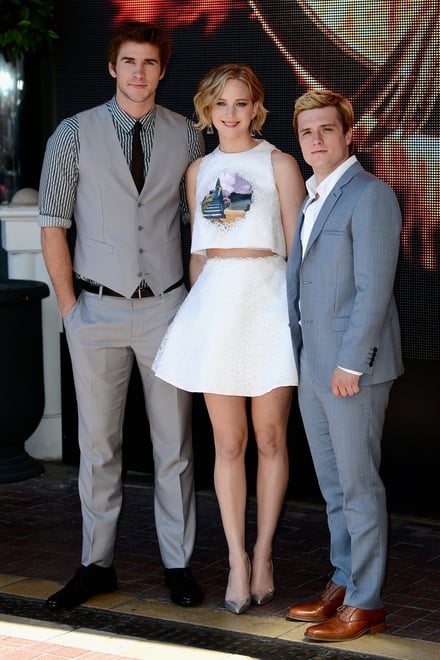 Lawrence looked summery in a white skirt and cropped top with a sea-scape design and lace detailing. For the film's premiere later in the day she changed up her look wearing a sheer black dress with a blue slip underneath.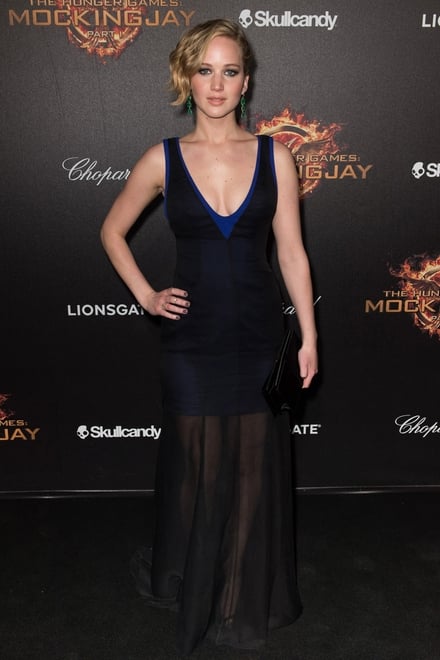 Julianne Moore wore a deep blue, full-length dress for the photo-call and opted for a one-shoulder knee-length green dress for the premiere.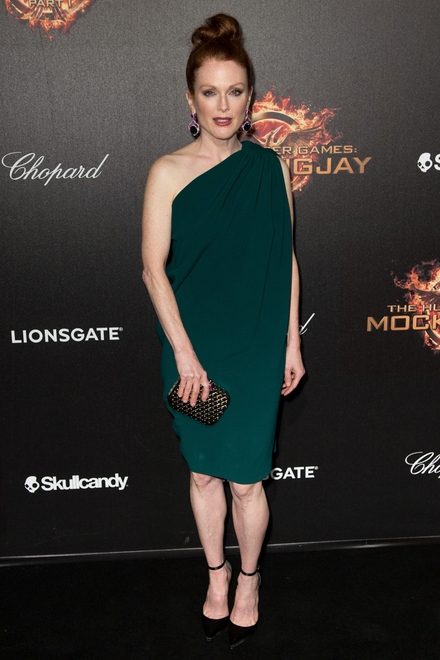 The Hunger Games: Mockingjay Part 1 is set to hit cinemas on November 21.