Charlize Theron and Andy Sandberg will host episodes of Saturday Night Live this season, it has been revealed.
The NBC sketch comedy show will return on May 3 with Spider-Man star Andrew Garfield taking over the hosting duties and Coldplay performing.
Oscar-winning actress Theron will make her second SNL appearance the following week, with The Black Keys appearing as the musical guests. She previously hosted the show in November 2009.
Former SNL cast member Samberg will host for the first time on May 17, for the season finale, with St Vincent performing.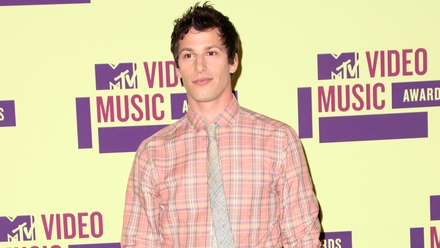 Andy Samberg to host Saturday Night Live's season finale