Scarlett Johansson and Lupita Nyong'o have been linked to Disney's upcoming live-action Jungle Book movie.
The actresses are reportedly in negotiations to join the adaptation, which is being directed by Jon Favreau (Iron Man 2, Elf).
They would join already cast Idris Elba in what is being envisioned as a live-action/CGI hydrid film, according to The Hollywood Reporter.
Oscar-winning 12 Years a Slave star Nyong'o would play Rakcha, a mother wolf who adopts Mowgli, while Johansson would voice the character of Kaa, a python who eats other animals by hypnotizing them.
Elba will voice the character of villain Shere Khan, a man-eating tiger. The part of Mowgli has not yet been cast.
Justin Marks wrote the script for project, which is scheduled to be released on October 9, 2015.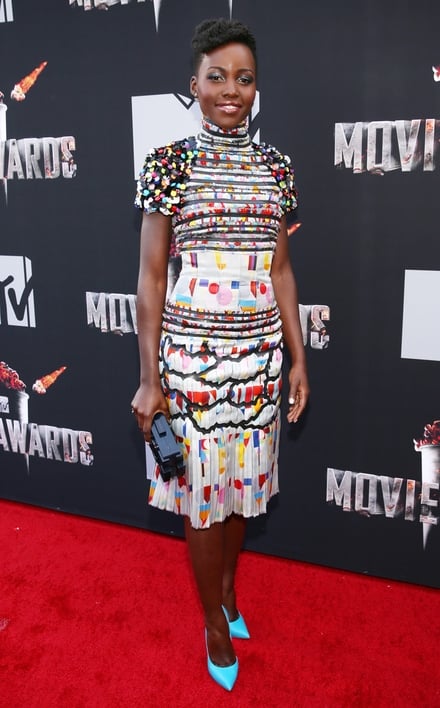 Nyong'o linked to Jungle Book project