Starships hitmaker Nicki Minaj is going back to her hip hop roots for her new album The Pink Print.
The 31-year-old rapper insists that her new record will surprise fans and is nothing like any of her previous work.
Speaking to MTV News, Minaj said: "The tracks on Pink Print are back to my hip-hop roots. I don't think it's something that I'm necessarily trying to do [go in a new direction]. It's like as soon as I started working on my new album, that's just the songs that I've been writing."
Minaj, who is currently promoting her new movie The Other Woman, also discussed her new natural look, saying: "You can either continue doing costumes or you can just say, 'Hey guess what? This will shock them even more. Doing nothing will shock them even more... I really kind of let things happened gradually."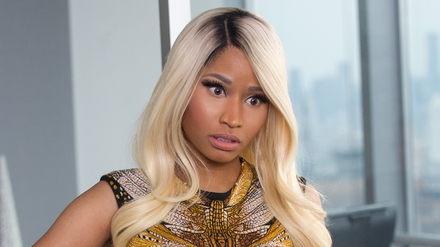 The Other Woman is in cinemas now