Irish actors including Ingrid Craigie, Pádraic Delaney, Sarah Greene and Pat Shortt enjoyed a standing ovation on their opening night in The Cripple of Inishmaan on Broadway on Sunday April 20, with Variety hailing the cast as "excellent".
The Martin McDonagh play stars Daniel Radcliffe in the lead role, and the cast also includes Gillian Hanna, Gary Lilburn, Conor MacNeill and June Watson.
The Hollywood Reporter said that there is "not a weak link in the cast" and described "the gorgeous Greene" as "just marvelous", while USA Today gave the production at the Cort Theater a maximum four stars.
Writing on Twitter, Shortt said: "Second act on Broadway about to begin the producers have informed me that Tipp beat Clare. As [his character] Johnnypateen would say "it's a great day"."
Directed by Michael Grandage, The Cripple of Inishmaan runs at the Cort Theater until July 20.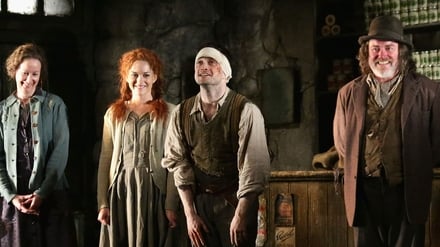 Ingrid Craigie, Sarah Greene, Daniel Radcliffe and Pat Shortt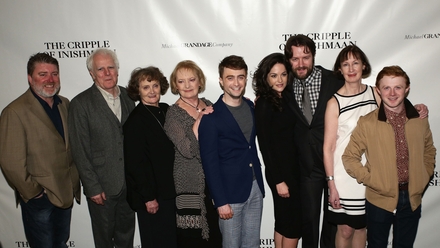 Pat Shortt, Gary Lilburn, Gillian Hanna, June Watson, Daniel Radcliffe, Sarah Greene, Padraic Delaney, Ingrid Craigie and Conor MacNeill