Leonardo DiCaprio has been cast in a new revenge thriller The Revenant.
The Wolf of Wall Street star will play Hugh Glass, a 19th century fur trapper who is mauled by a grizzly bear and is then left for dead by cohorts who rob him.
When he survives, he sets out on a treacherous journey to exact revenge on those who betrayed him.
Alejandro Gonzalez Inarritu will direct the film, which is an adaptation of Michael Punke's novel The Revenant: A Novel of Revenge. The director also co-wrote the script with Mark L. Smith.
According to Deadline, Sean Penn had been pegged to play one of the men DiCaprio's character is exacting his revenge on, however he will not appear in the movie.
New Regency will co-finance The Revenant with RatPac and Worldview Entertainment and 20th Century Fox, with a scheduled autumn 2015 release.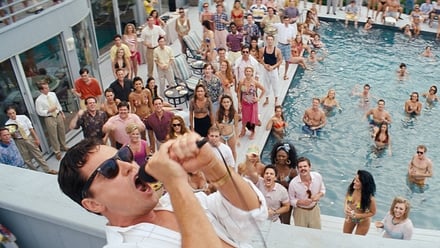 DiCaprio in his Oscar-nominated turn in Martin Scorsese's The Wolf of Wall Street