Peter Mayhew has signed on to reprise his role as Chewbacca in the upcoming J.J. Abrams reboot Star Wards Episode VII.
Mayhew is the first member of the original Star Wars trilogy to officially sign on according to The Hollywood Reporter, though rumours have been flying that other members of the original cast, including Harrison Ford, Carrie Fisher and Mark Hamill, may also make an appearance.
Filming has started on the project though every role has not yet been cast. Girls star Adam Driver is said to be close to officially joining the film and it is thought he will play the villain.
Star Wars: Episode VII is set for release on December 18, 2015.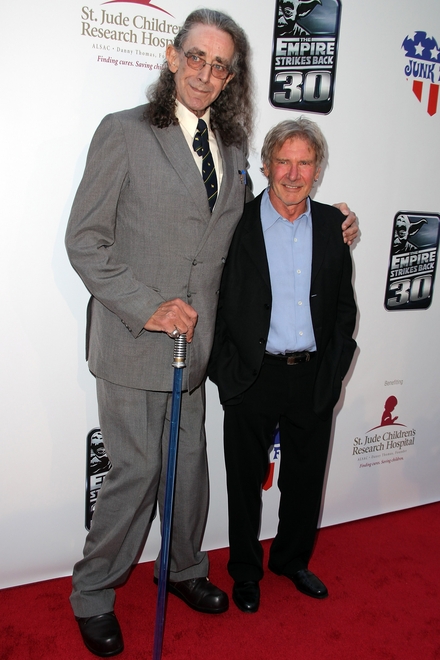 Mayhew pictured alongside Harrison Ford at a screening of The Empire Strikes Back in 2010