Game of Thrones star Emilia Clarke has revealed that she did the robot at the end of her audition for the hit series.
The 26-year-old actress, who plays Daenerys Targaryen on the hit show, recalled the event, "It was a lot of adrenaline, I was very nervous. It was a big deal. There were lots of people from HBO there and I was kind of anxious and I did all of the scenes, and at the end I said, 'Is there anything else I can do?'
"Then [show-runner David Benioff] suggested I do a dance. So I did. I don't know how to do it, but I did the funky chicken and it kind of morphed into the robot and I heard some laughter and I thought 'Comedy gold, this is brilliant, I'm nailing it'."
Game of Thrones returns to Sky Atlantic on April 7.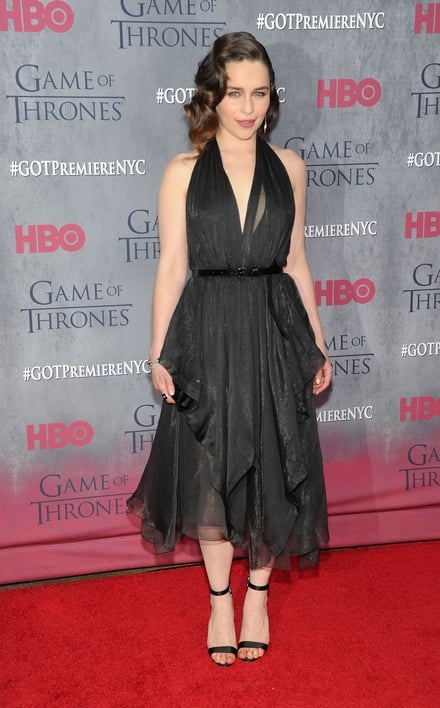 Emilia Clarke at Tuesday's premiere of season 4 of Game of Thrones in New York