Kate Winslet has been honoured with a star on the Hollywood Walk of Fame.
Taking to the stand to speak to the crowd that gathered Winslet said, "I'm completely overwhelmed by the number of people that are here today. I honestly had no idea this was going to be quite such a well-attended event, especially after the earthquake this morning, which frightened me quite a lot actually."
Winslet's Revolutionary Road co-star Kathy Bates took to the pulpit to honour her friend saying, "You deserve to have stars strewn at your feet. Even though stars on the Hollywood Walk of Fame sometimes get a little dirty with a little poo or whatever, what will last is your wonderful beautiful films, characters that you've played that have stolen our hearts. Nobody can ever poo on those."
Also there to support the 38-year-old actress were her Divergent co-star Shailene Woodley and Titanic director James Cameron.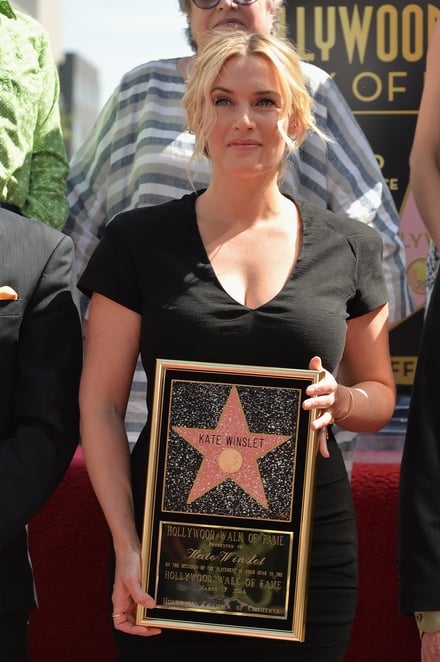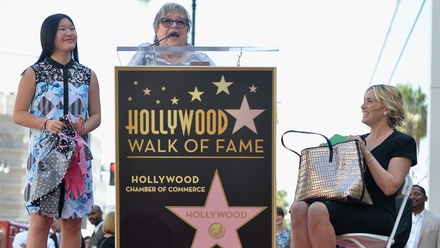 Kathy Bates paid tribute to Winslet.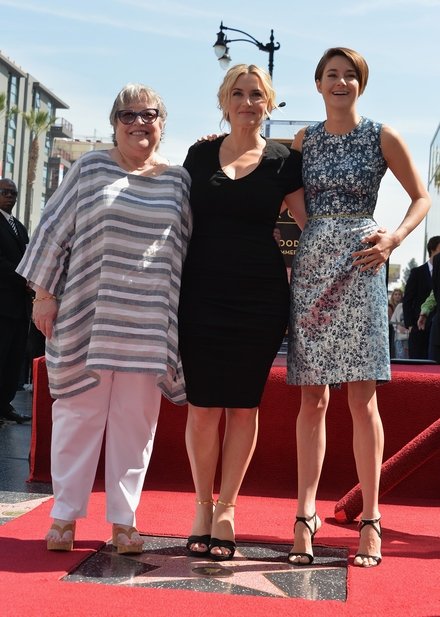 Kathy Bates, Kate Winslet, Shailene Woodley.