Rockabilly star Imelda May has revealed she had no desire to have her own TV show – until she heard that RTÉ wanted to recreate something similar to BBC's Later... With Jools Holland and give a platform to Irish musicians.
The Imelda May Show, which airs on RTÉ One at 9.30pm on March 16, will feature the cream of Irish music talent including performances from Finbar Furey, The Original Rudeboys, Nathan Carter, Sharon Shannon, and of course Imelda herself.
Speaking to the RTÉ Guide May said: "I have absolutely no longing or ambitions to be a TV presenter but when I heard about this music show I was very interested.
"'Other Voices' is terrific but only runs for a short period of time. There are so much great bands in Ireland that need a platform to get out there. And of course, Jools Holland gave me my break on his TV show."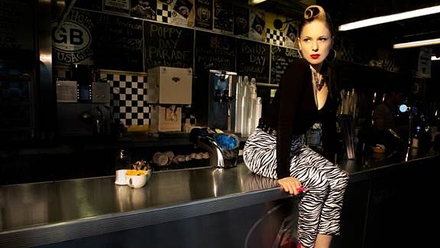 May's next album Tribal is out in June, a month before her 40th birthday. Speaking about the upcoming milestone May told the RTÉ Guide: "I have no problem with turning 40. I'd rather be here than not.
"Some people get upset about their birthday, but why get upset about being around for another year? It's good to be alive."
Here's a sneak peek from Imelda May's new album, Tribal:
RTÉ is not responsible for content on external websites