Katie Holmes and Rufus Sewell are joining the cast of a new, as-yet untitled, ABC drama series.
The show, which is set in New York City, centres around the love and rivalry between two powerful socialites who play out their attraction to each other through their manipulation of others.
English actor Sewell will play bisexual socialite Philip Fitzgerald Julien, who is hell bent on destroying the perfect marriage of Ann (Holmes), a woman who is described as "Audrey Hepburn-esque".
Richard LaGravenese (P.S. I Love You) will write the script and executive produce the pilot, while Taylor Hackford (Parker) will direct.
There is no scheduled airdate for the upcoming drama, according to The Hollywood Reporter.
Sewell is slated to star alongside Dwayne 'The Rock' Johnson in Hercules: The Thracian Wars.
Holmes most recently worked on television in the historical mini-series The Kennedys.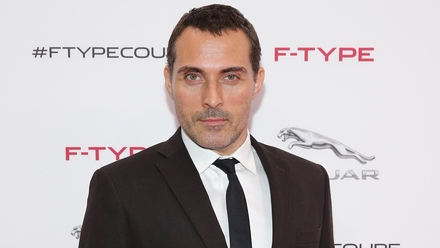 Rufus Sewell takes role in ABC drama