It has been announced that Channel 4's hugely successful series, Gogglebox, is moving to more high profile slot now scheduled to go out on Friday evenings at 9pm.
The surprise hit sees a very mixed group of ordinary people from a cross-section of British society filmed at home while watching the television.
Couples such as Leon and June and Steph and Dom have made a major impact with the audience who love watching their antics as they watch TV.
The new series will see the addition of new viewers - university students Josh and Joe and the Birmingham-based Carr family. The show returns on Friday, March 7 in a week where TV viewing will included the Oscars, The Voice and The Taste.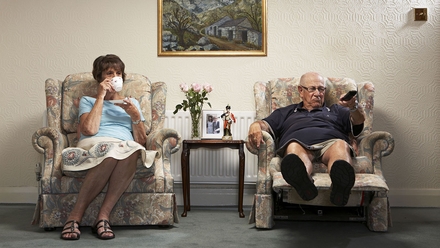 Retired school teachers June and Leon
Channel 4's head of specialist factual David Glover said "We make each episode from scratch every week, never knowing what we are going to get. I love the fact that it's so funny, and I love that the show feels warm, but maybe most of all I love the fact it feels like a little bit of truth.
"Our viewers can say whatever they want, cutting through PR, cutting through the bulls**t. They are even allowed to slag off my other shows - which they invariably do."