Red Hot Chili Peppers drummer Chad Smith has challenged Anchorman star Will Ferrell to a 'drum-off'.
Fans often comment on how the pair look like each other, and now Smith has called on Ferrell to let the music do the talking.
Ferrell addressed the resemblance between himself and the 52-year-old American musician during a recent Reddit AMA session.
He wrote: ''It has been acknowledged many times that myself and Chad Smith, drummer for the Red Hot Chili Peppers, share a resemblance to each other."
He continued: ''A lot of people think that it's me playing for the Red Hot Chili Peppers. But that would be an insult to Chad Smith. The truth of the matter is there is no Will Ferrell. Only Chad Smith.''
Ferrell added: ''It was great to finally clear up the fact that I am Chad Smith.''
Smith then filmed a video which he uploaded to his Instagram page in which he challenged The Campaign star to a drum-off.
He joked: ''Stop impersonating me! In fact... I need you... Drum battle, me and you. I've seen you. I've seen your skills. You don't got 'em. Let's go.''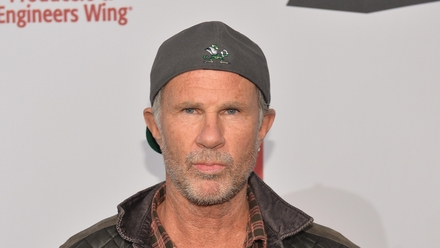 Seeing double - Is this Will or Chad?