You could call it timeless - dark blue Crombie coat with natty red lining, dark blue trousers, white shirt and black Dr Marten shoes. Peter Capaldi has proved his sartorial elegance as the new Doctor Who in newly-released pictures.
Capaldi, who began filming the next series in Cardiff earlier this month, says of the new look, which was put together by costume designer Howard Burden: "He's woven the future from the cloth of the past. Simple, stark, and back to basics. No frills, no scarf, no messing, just 100% Rebel Time Lord."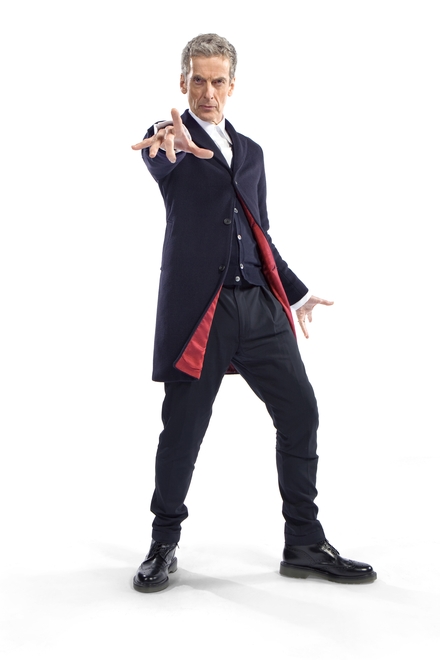 Capaldi admitted to first-day nerves after stepping onto the show's set in Cardiff, with co-star Jenna Coleman. Filming on the latest series of the show will continue until August before it returns to our screens in Autumn.