50 Shades of Grey stars Jamie Dornan and Dakota Johnson have good chemistry together, according to the film's producer.
Michael De Luca said that the actors are "hot" together and also get along well outside of filming.
He told E! Online: "The chemistry is there, they genuinely like each other. They're enjoying the story, the story is so powerful."
The producer also spoke about the movie's shooting progress, saying: "I think we are a little more than halfway through but it's going really good. I'm excited!"
Dornan and Johnson star alongside Luke Grimes, Jennifer Ehle, Rita Ora, Marcia Gay Harden and Eloise Mumford in the film which is being directed by Sam Taylor-Johnson.
50 Shades of Grey is due to be released on Valentine's Day weekend in 2015.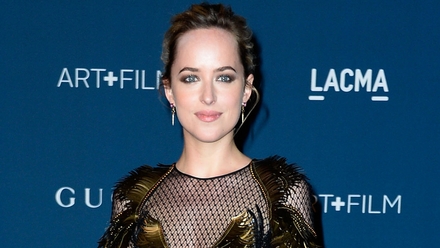 Dakota Johnson