Amber continues tonight at 9.30pm on RTÉ One (tomorrow night too and it ends on Wednesday night); The Great Interior Design Challenge begins at 7.00pm on BBC Two for designer types slugging it out; Russia on Four Wheels (9.30pm BBC Two) features two very different road trips across a vast country to see how the land lies at present.
Amber, 9.35pm RTÉ One
Second in the four-part mystery drama series airs tonight. The disappearance of 14-year-old Amber Bailey (Lauryn Canny) sets off a two-year search. Set in Dublin's suburbs, amidst eerily empty modern apartment blocks, Amber's parents Ben (David Murray) and Sarah (Eva Birthistle), recently separated, are getting on with their lives. Everything changes on the afternoon that Amber fails to return home as arranged. As the weeks and months pass, disturbing, unsettling clues are uncovered. Each episode focuses on one particular character or set of characters, broadening out as the series continues to tell a story from the point of view of many of those whose lives are affected. Watch last night's opening episode on the RTÉ Player if you need to catch up.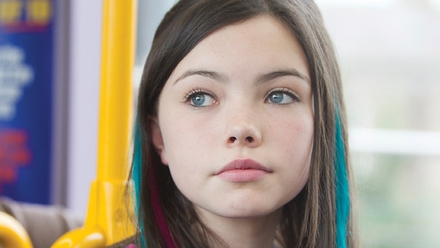 Russia on Four Wheels, 9.30pm BBC Two
Anita Rani and Justin Rowlatt begin their individual journeys across Russia in Sochi, the Black Sea resort home to the 2014 Winter Olympics, the most expensive games ever. However, just around the corner from the glitzy stadiums is Joseph Stalin's old dacha, old and new Russia are often very close. Anita is out to discover 'new' Russia. She travels north and west from Sochi in a Kombat, a Russian-built luxury armoured plated bling machine. She enters a thriving world of westernised entrepreneurs, mega-rich folk and rebellious youth. Meanwhile Justin heads east into 'old' Russia in a Soviet-built UAZ 'jeep' first designed in the 1940s for the Red Army. On the first half of his journey, he drives to a huge farm, once a Soviet Collective, before making his way alongside the Volga, Russia's "Mother River." In Volgograd (formerly Stalingrad) he meets Second World War veterans of the Battle of Stalingrad, before heading to the vast Lada car factory.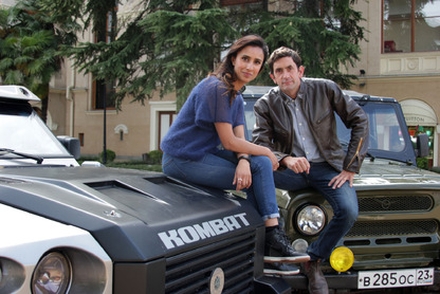 The Great Interior Design Challenge, 7.00pm BBC Two
In episode one, interior design hopefuls, Sarah, Helen and James take on three large bedrooms in Edwardian homes in the leafy North London district of Muswell Hill. But vintage home-ware designer Sarah has given herself a lot to do, including upholstering a chair, something she has never done before. Asset manager James has to get the home-owners on board with his bright colours, and artist Helen is hoping to discover an Edwardian gem behind some built-in cupboards. However, only one designer can make it through to the quarter-final, so the pressure to prove themselves is on.