Muck, music and mayhem are our choices for Saturday.
Ireland's Fittest Family
7.30pm, RTÉ One
After last week's debut offering down at the Dublin Docks, eight families remain in the competition and are one step closer to the bragging rights. And the €15,000 prize. Tonight, the first four families battle it out in Killary Adventure Centre in Connemara, with the weakest clan eliminated before the next round. Once again, the mentors will be offering their different styles of encouragement and feedback. Best turn the volume down when Davy Fitz gets going – you'll only have the neighbours 'round!
The Voice UK
7.00pm, BBC One
Last week's opening episode was a cracker: some great performances, excellent chemistry and banter between the coaches and plenty of heartstring pulling. Ricky Wilson and Kylie Minogue have been superb additions to the red revolving chairs, with the Kaiser Chiefs frontman bringing a bit of indieish cred to proceedings and the pop legend's warmth and enthusiasm a true telly delight. Sure, wasn't it destiny that someone who had a song calling Spinning Around would end up on this show? Tonight, the Blind Auditions continue as the coaches – completed by Tom Jones and will.i.am – listen to figure out who would be the best fits for their teams. Expect plenty of agonising, sideways glances and plaintive pitches.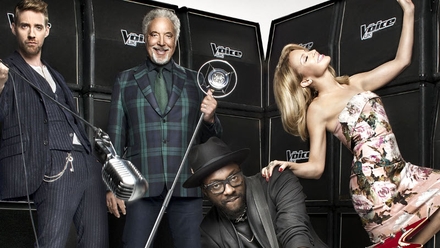 Panic Room
12.20am, Channel 4
Long before Twilight fame, Kristen Stewart played Jodie Foster's daughter in this straightforward but solid home invasion thriller from David Fincher. The director described Panic Room at the time of its release as his "guilty pleasure popcorn movie", and while it's not up there with Fincher's Se7en or The Game, it's a fast and fun watch, especially in the small hours with the lights off. While the script renders the three bad guys as America's dumbest criminals, a suitably manic Jared Leto, Forest Whitaker as the 'weakest' link and Dwight Yokam as one of the most evil burglars in cinema history put in a good night's work in the four-storey house. Here, the corners and hallways are characters in themselves, resulting is a visually stunning film – there are moments when you'll actually sit open-mouthed as the camera sweeps over balconies and down stairways, only to later travel through doorways and air vents.