The Strypes made their debut at the Eurosonic Festival last night and told 2fm's Dan Hegarty that we can expect a new EP from them next month.
The Strypes told Hegarty, "We have May blocked off for getting some ideas down and recording [album number two]. There will be an EP out before that in February, with the album to follow later in the year ideally."
We Irish have been well represented at the Netherlands festival with performances from Daithi, Girl Band, Hozier and Kid Karate. Hegarty commented, "It's been an excellent festival so far, with some seriously strong performances from the Irish acts. Eurosonic has always been a really eclectic mix of styles, and there's a great mix of sounds from the Irish this year, which has certainly brought them a lot of attention."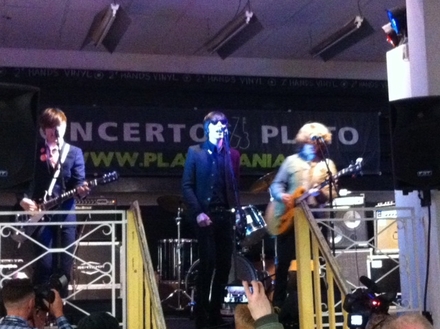 The Strypes at Eurosonic.