Mindy Project star Mindy Kaling has defended her recent Elle magazine cover, which has generated some controversy.
Kaling is featured in the fashion magazine's annual Women in Television issue alongside New Girl's Zooey Deschanel, Parks and Recreation star Amy Poehler and Girls actress Allison Williams.
But Kaling's black and white cover has attracted criticism for supposedly masking her skin colour and figure, while the other three actresses are given full body shots and are in colour.
The comedy actress took to Twitter to dismiss the compaints, writing: "Wishing for more skin on my @ELLEmagazine cover? Chris Messina & I are naked on a brand new #themindyproject tonight, ya pervs!"
She later humorously Tweeted:
I love my @ELLEmagazine cover. It made me feel glamorous & cool. And if anyone wants to see more of my body, go on thirteen dates with me.

— Mindy Kaling (@mindykaling) January 7, 2014
Elle magazine commented on the story: "Mindy looks sexy, beautiful and chic. We think it is a striking and sophisticated cover and are thrilled to celebrate her in our Women in TV Issue.''
Elle's February Women in TV issue will be released with multiple covers on January 14.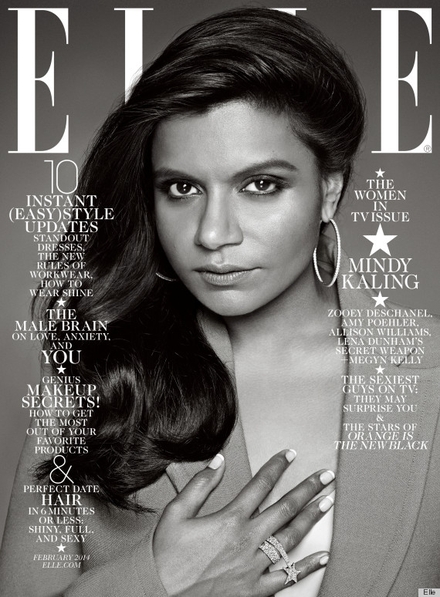 Mindy Kaling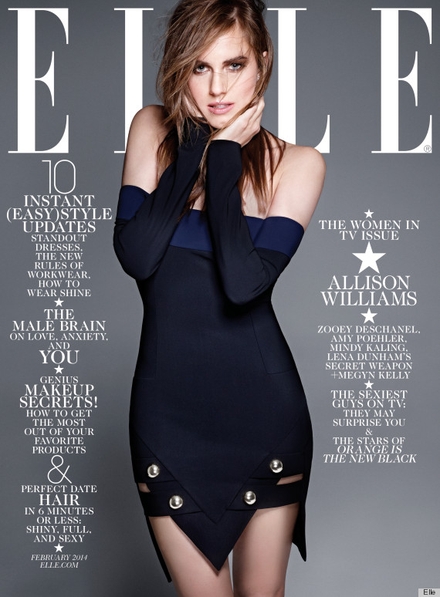 Allison Williams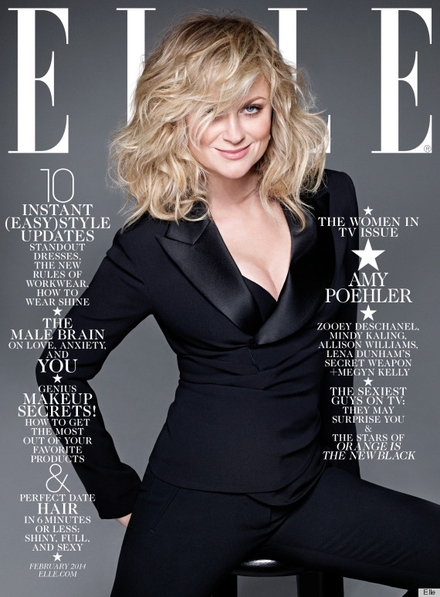 Amy Poehler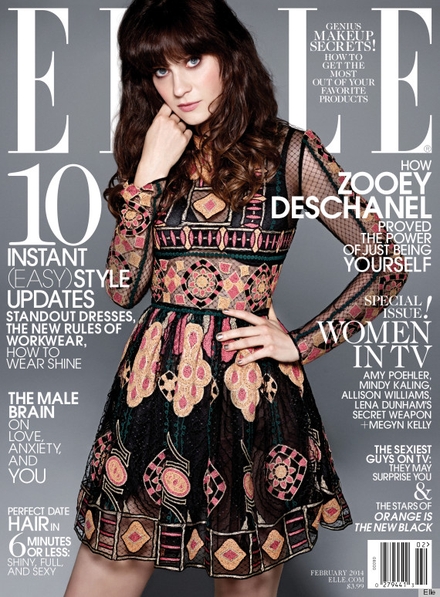 Zooey Deschanel